MRF Administration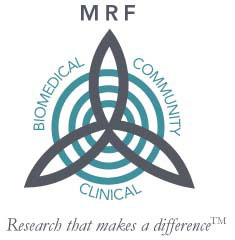 The Medical Research Foundation (MRF) was established by Memorial University of Newfoundland to assist the Faculty of Medicine to develop and maintain research excellence to help meet the needs of the province and its people. The MRF meets this role by designing and administering internal research grant competitions funded through income from the Medical Research Endowment and other sources, and by serving as a general resource on issues relating to research programs within the Faculty of Medicine.

The administrative structure of the MRF provides a broadly representative, fair, and transparent system to provide recommendations to the Dean of Medicine regarding the design and awarding of internal research grants. As outlined in their terms of reference, both the MRF Board of Directors and the MRF Grants Review Committee are composed of representatives from across the Faculty of Medicine.

Since 1992, the MRF has provided more than 2.5 million dollars in support of over 100 medical research grants. MRF awards provide critical support for the development of health science research projects, often enabling new ideas and collaborations to be developed to a point that they may attract major funding from external granting agencies including the Canadian Institutes of Health Research (CIHR).

Memorial University gratefully accepts donations from individuals, corporations and other foundations interested in supporting health sciences research. Donation to the MRF endowment helps sustain and grow our research grants program for the years to come, as only the interest accruing to the endowment is used to award grants in any given year. For exceptional donations, it is also possible to fund one or more individual named grant awards. Our Development Officer will be pleased to discuss these options with you.

Each tax-deductible gift to the Medical Research Fund will have an impact on our province. Every donation supports Research that makes a differenceTM.