Labrador-Grenfell
The Labrador-Grenfell Region of Newfoundland and Labrador includes the Great Northern Peninsula, coastal and inland Labrador. Known as the Big Land, Labrador is full of natural beauty across a large geographical space.

The Labrador-Grenfell region has a long standing relationship with the Faculty of Medicine to provide core experiences over four clinical disciplines. There are currently 28 faculty appointed in Labrador-Grenfell and Family Medicine residents have the option to complete their full two years of residency in the region.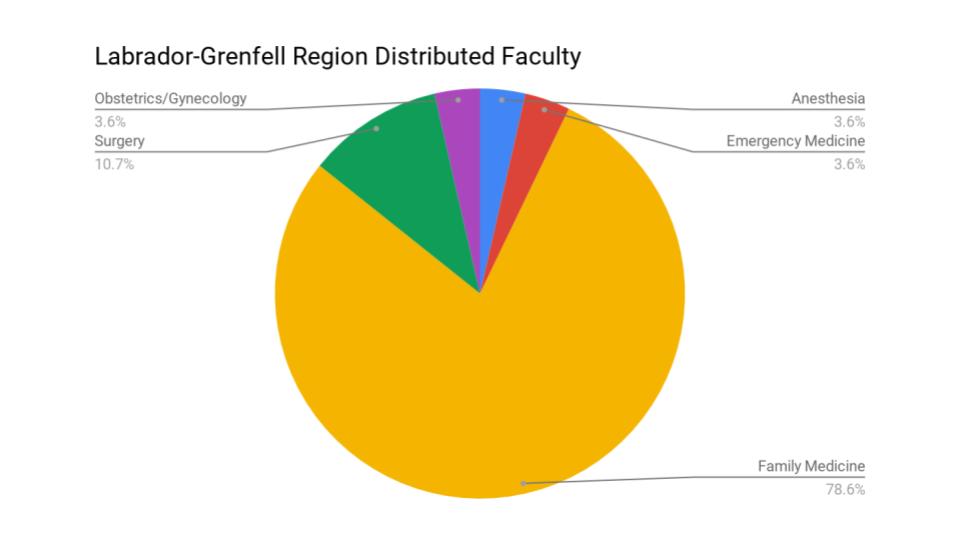 In 2019/2020 there were 42 individual rotations in Labrador-Grenfell, of which 30 were undergraduate learners and 12 were postgraduate learners.

There are opportunities for medical learners at all levels to complete rotations in Labrador-Grenfell, including pre-clerkship, clerkship and residency education.

| | | | | | |
| --- | --- | --- | --- | --- | --- |
| Community | Phase 2: Community Engagement | Phase 3: Black Bag | Phase 4: Clerkship | Family Medicine Residency | Royal College Residency |
| Happy Valley-Goose Bay | √ | √ | √ | √ | |
| Labrador City | √ | √ | √ | | |
| Northwest River | √ | √ | √ | √ | |
| St. Anthony | √ | √ | √ | | |