Logging in to D2L
To log in, go to https://online.mun.ca/

Click the MUN Login button.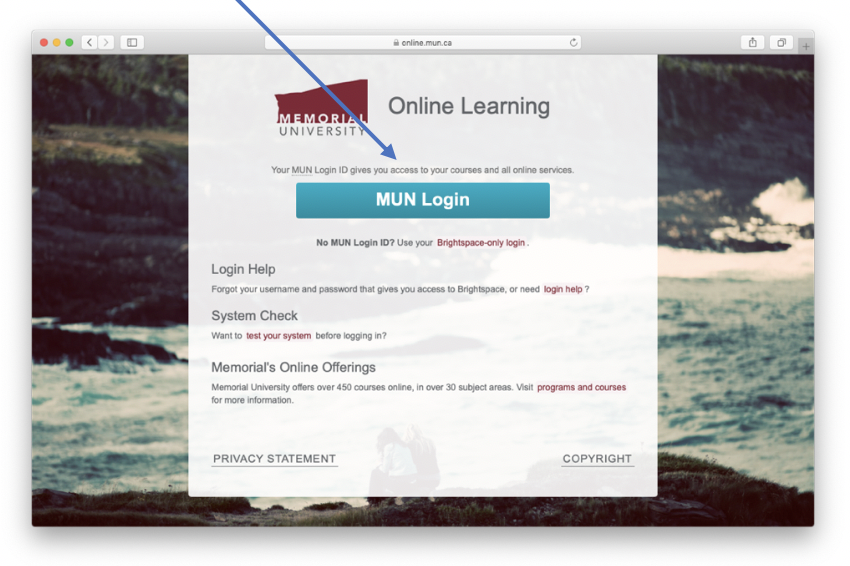 Enter your username and password, and then click the log in button.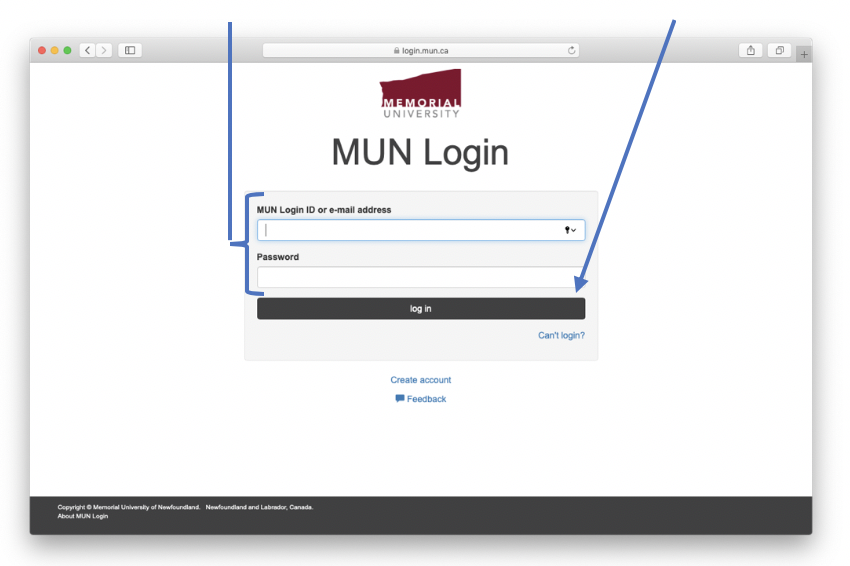 Username and Password Issues

For assistance with issues regarding username passwords, go to https://login.mun.ca/problems and follow the instructions on that page.

If you need further assistance, you will need to contact the ITS Service Desk at (709) 864-4595 or help@mun.ca. Since the MUN accounts are managed by main campus, we have to defer to ITS for assistance and the request must come for the owner of the account.

You should be taken directly to Brightspace (D2L).
Your courses will be listed in the My Courses Widget.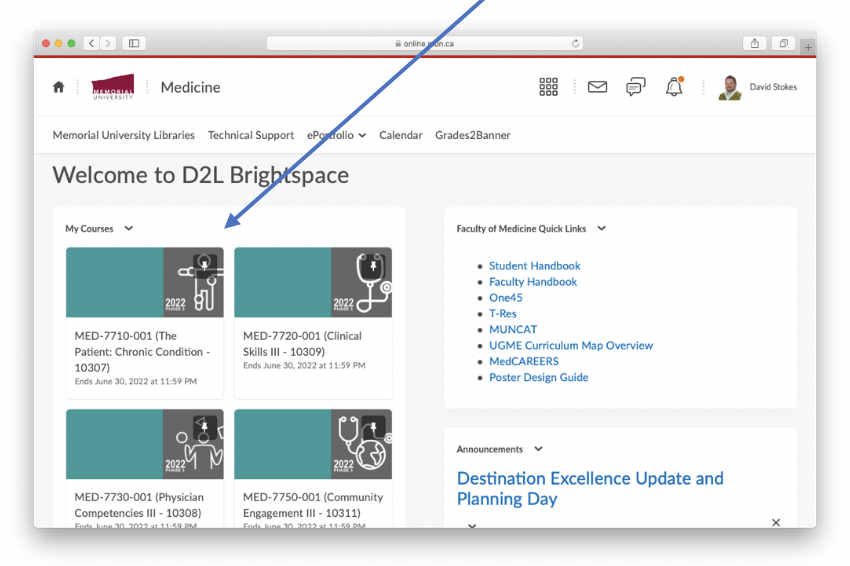 If the course you are looking for is not listed there, you can use the Search for a course feature to find your course. Click the Select a course icon and enter the course name or number you are looking for.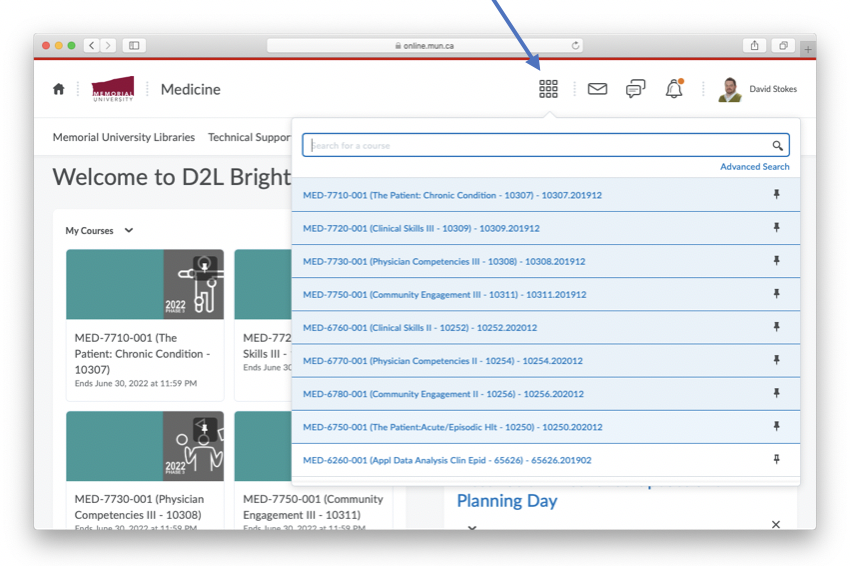 If you are unable to locate the course, contact D2L@med.mun.ca for assistance.