Eastern
The Eastern Region of Newfoundland and Labrador includes a number of communities on the Avalon, Burin, and Bonavista Peninsulas. Eastern, which also includes the St. John's metro area, is often one of the wettest and foggiest parts of Newfoundland and Labrador, although it is full of historic sites and beautiful rugged terrain including the infamous East Coast Trail.

The Eastern Region has the largest number of faculty appointments in Newfoundland and Labrador, with a total of 773. There are 72 physicians located outside the main academic centre in St. John's who are trained in nine clinical disciplines. Eastern region is one of the fastest growing regions, due to the close proximity to St. John's, many learners travel within the region for clinical experiences.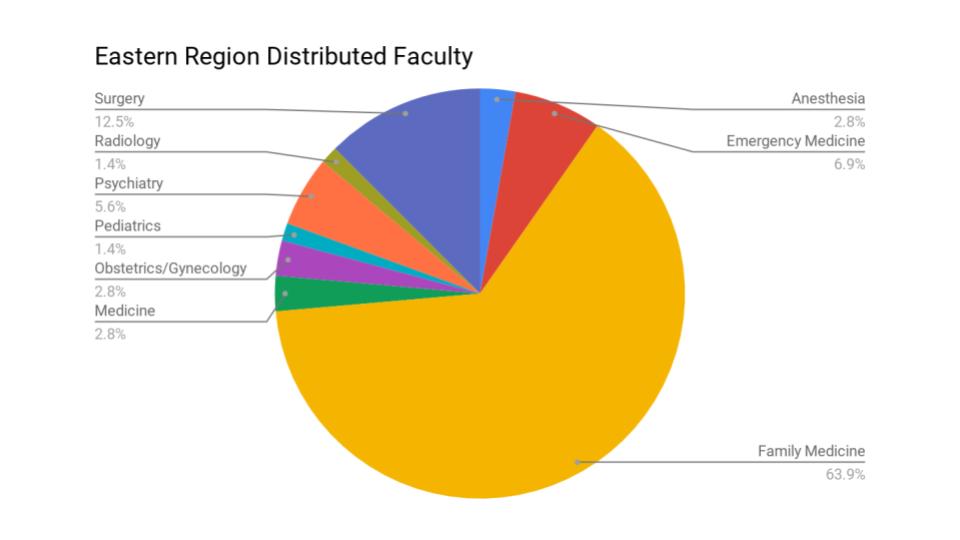 In 2019/2020 there were 177 individual rotations outside of St. John's metro area throughout the Eastern Region. Broken further, there were 125 undergraduate rotations and 52 postgraduate rotations within the region.

There are opportunities for medical learners at all levels to complete rotations in Eastern, including pre-clerkship, clerkship and residency education.
Community
Phase 2: Community Engagement
Phase 3: Black Bag
Phase 4: Clerkship
Family Medicine Residency
Royal College Residency
Arnold's Cove
√
√
Bonavista
√
√
√
√
Carbonear
(and area)
√
√
√
√
√
Clarenville
√
√
√
√
√
Grand Bank
√
√
Burin (and area)
√
√
√
√
Old Perlican
√
√
√
Placentia
√
√
√
Port Blandford
√
√
√
√
Whitbourne
√
√