Primary Health Care Research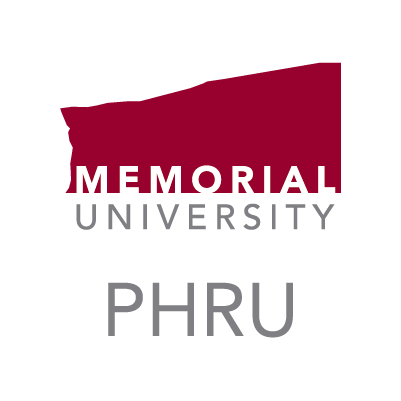 Welcome to the Primary Healthcare Research Unit (PHRU). Established in November 2005, the PHRU exists as a resource within the Discipline of Family Medicine, Faculty of Medicine, for the conduct of clinical and health services research in the area of primary care and primary healthcare.
Director:

Dr. Kris Aubrey-Bassler

Faculty:

Dr. Shabnam Asghari

Dr. Amanda Hall
Dr. Gerard Farrell

Research Coordinators PHRU:

Dr. Dana Howse
Ms. Andrea Pike

Research Coordinators CRHS:

Mr. Oliver Hurley
Ms. Alexandria Tobin
Mr. Ali Modir-Rousta

Research Secretary:

Ms. Stephanie O'Keefe
To reach us, please contact Ms. Stephanie O'Keefe at:
Primary Healthcare Research Unit
Room 426, 4th Floor Janeway Hostel, Health Sciences Centre
300 Prince Philip Dr
St. John's NL A1B 3V6
Canada
Phone: (709) 777-6645
Fax: (709) 777-6118
Email: phru@mun.ca
Keep up-to-date on primary healthcare research and PHRU activities by following us on Twitter.