Make a copy and pasted table accessible
When you copy and paste a table into your page in T4, it will likely not be accessible for non-sighted readers.
In order for a table to be accessible, the cell properties of your column headers and row headers must be set to "header cell."
To achieve this, highlight your column headers with your mouse:

---
Click "table" in your editor, choose Cell, then "Cell properties."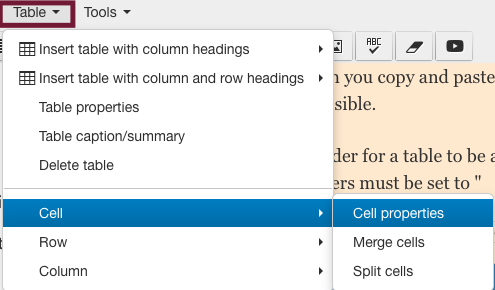 ---
Use the dropdown menu in "Cell type" to select "header cell."
Doing so will ensure screenreders read tables to a non-sighted reader in a way that makes sense, such as "store hours on weekdays: 9 - 5," rather than reading left to right, like "Store hours weekdays weekends 9-5, 10-6, closed."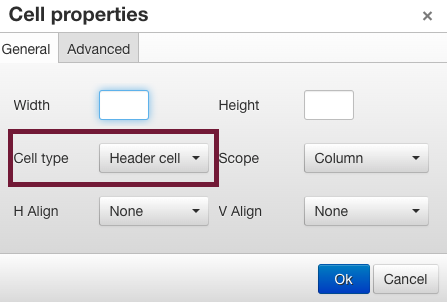 ---
Repeat this process by highlighting your row headers, and changing those to header cells as well (so far, you've only converted your column headers).