Add a video
In order to insert a video on your page, you must first upload the video to your unit's YouTube channel, or put in a request for MarComm to upload your video to Memorial's YouTube Channel. Video files are large and would slow your page down, so we use YouTube embeds instead.
---
To insert a YouTube video on your page
Click the "insert YouTube video" button shown below:

---
You will be asked for the URL of the YouTube video you want to add: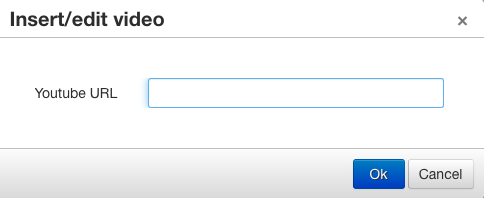 ---
To insert the proper URL, locate your video on YouTube then click the "Share" button below the video: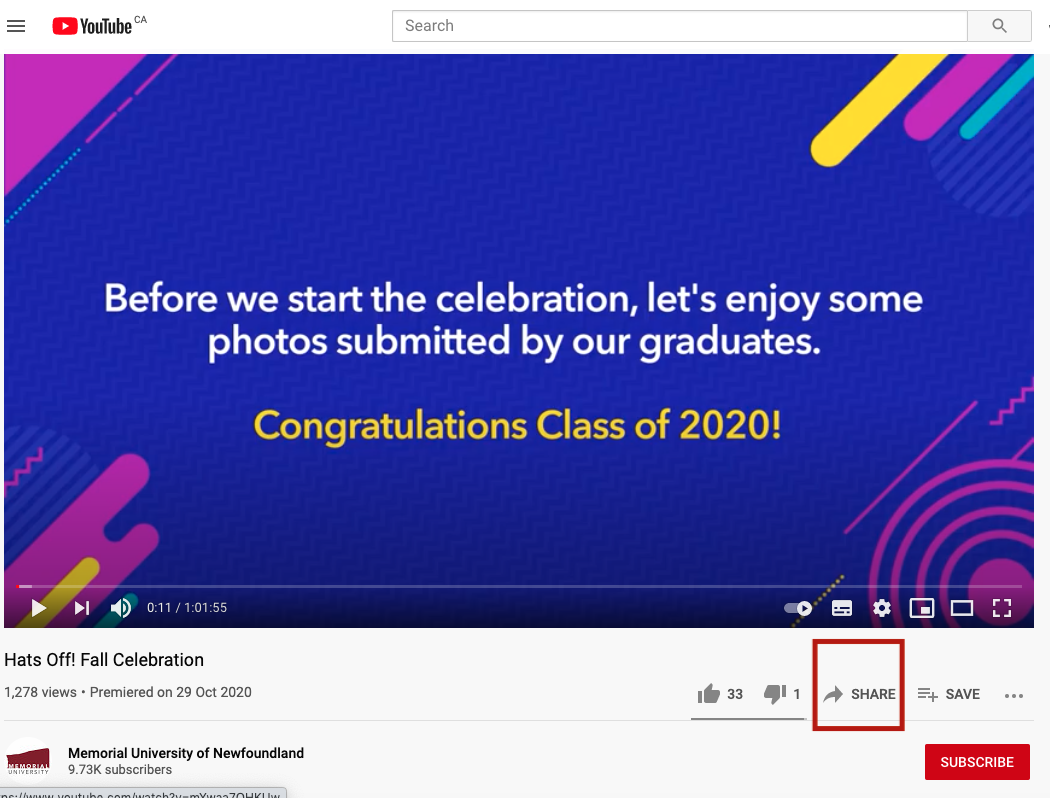 ---
A pop-up on your screen will provide you with the correct URL.
Simply click copy to copy the URL: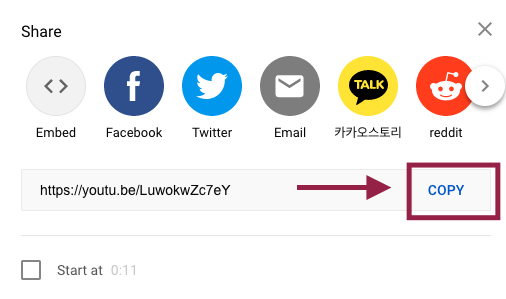 ---
Now, paste the URL into your insert video box, then click ok.
To paste your URL, right click and choose paste.

---
Your video will now appear in your editor, indicating you have successfully embedded your video: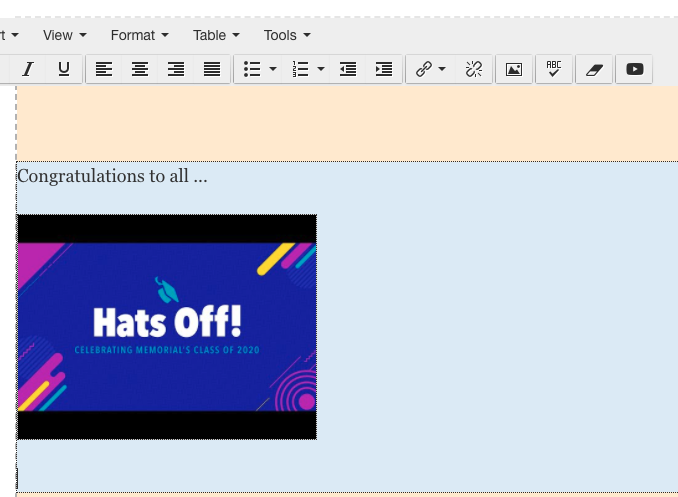 ---
Don't forget to save, approve, and publish your changes so they appear on your website.