Call to action menu
A Call to Action (CTA) button is a good way direct your website visitors' attention to a particular section of your website.
Call to Action menu buttons will appear in the left-hand menu area of your page, and are generally reserved for use on your home page, because home pages cannot have proper left-hand link sections like all other pages on your website.
Example: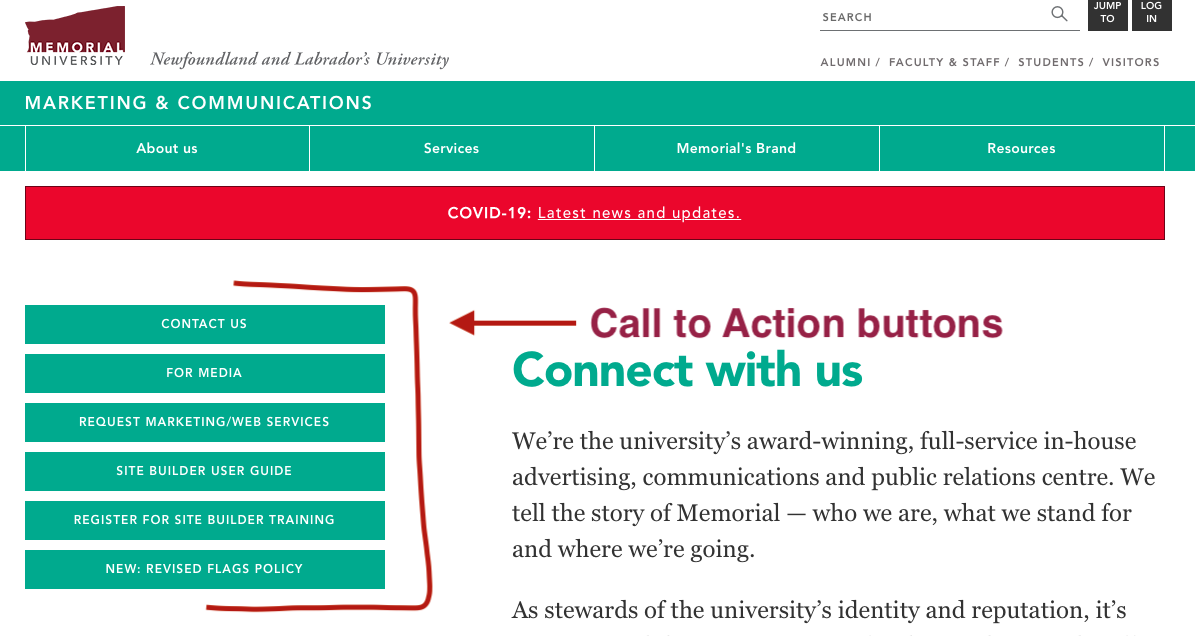 ---
Adding a Call To Action widget is a 2-step process:
Contact Web Content Services and request to have a Call to Action menu enabled on your page. Be sure to include a link to the page where you want your Call to Action menu to appear.