Create an accordion group
If you are creating several accordions on a page, such as a series of FAQs, you may want to group all of your accordions under a single title, such as FAQs.
An accordion grouper will hide all of your accordions, until a user clicks your accordion grouper title, as shown below:

Note: You can create several accordion groups on a single page, if you want to group different accordions by different categories.
---
Create an Accordion Group
To create an accordion group, locate your page in site structure view, and click the blue "actions" button across from your page. Choose "direct edit.":

---
Locate an empty content block ABOVE all of the individual accordion blocks you want to group, and click "insert content."
Note: You must place your accordion grouper ABOVE the accordion blocks your want to group together. Accordion groupers are programmed to group any and all accordions below it.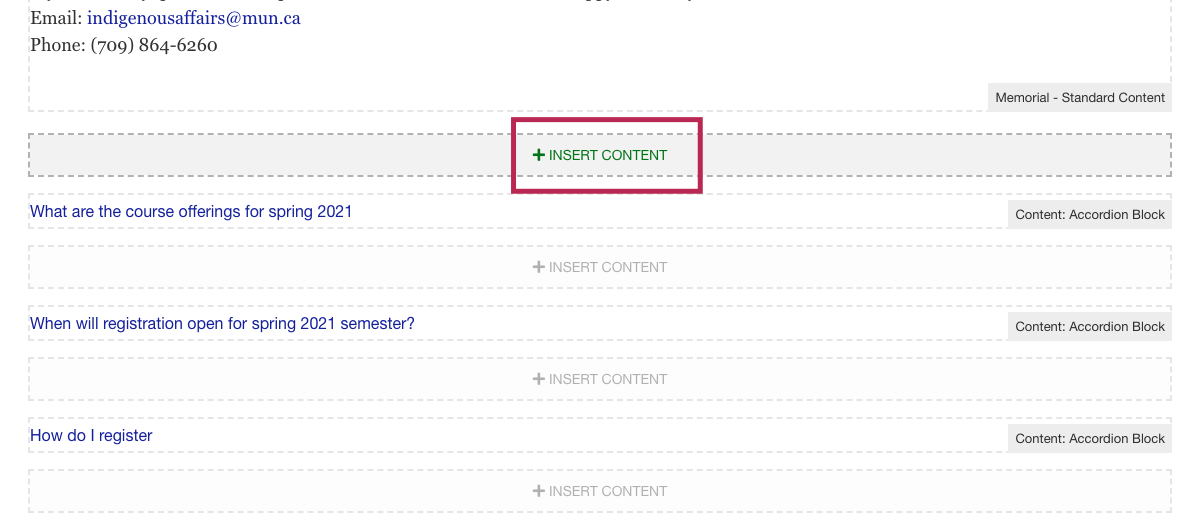 ---
Locate the content type called "Content: Accordion Grouper," and click the green "+insert" button.
Note: Be sure to choose "Accordion Grouper," not "Accordion Block."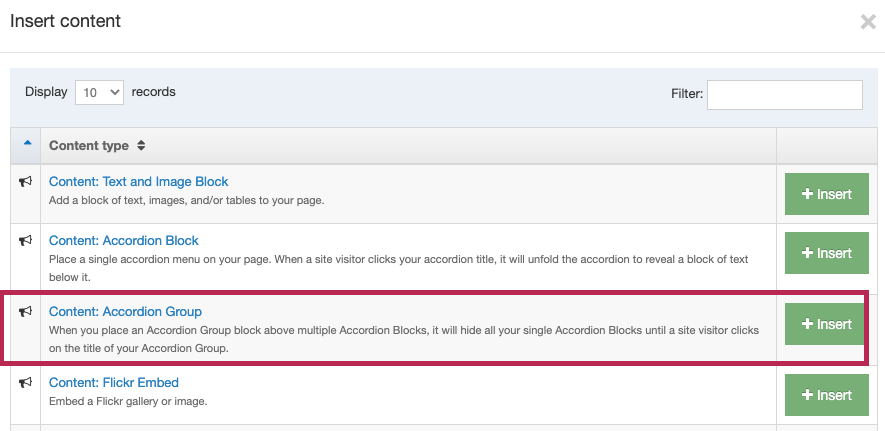 ---
You will be taken to your accordion grouper editor to create your accordion group:
Name:

Type: Accordion group + [insert your accordion group title here]
Title:

Enter the title of your accordion group. Your accordion group title is what will appear above all of the accordion blocks below it.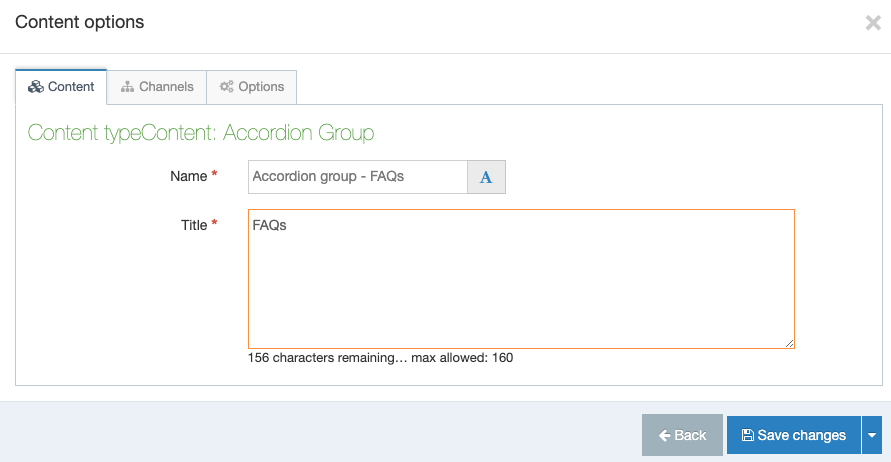 Click the blue "save changes" button to add your accordion group to your page.
---
You should now see an accordion group above your accordion blocks: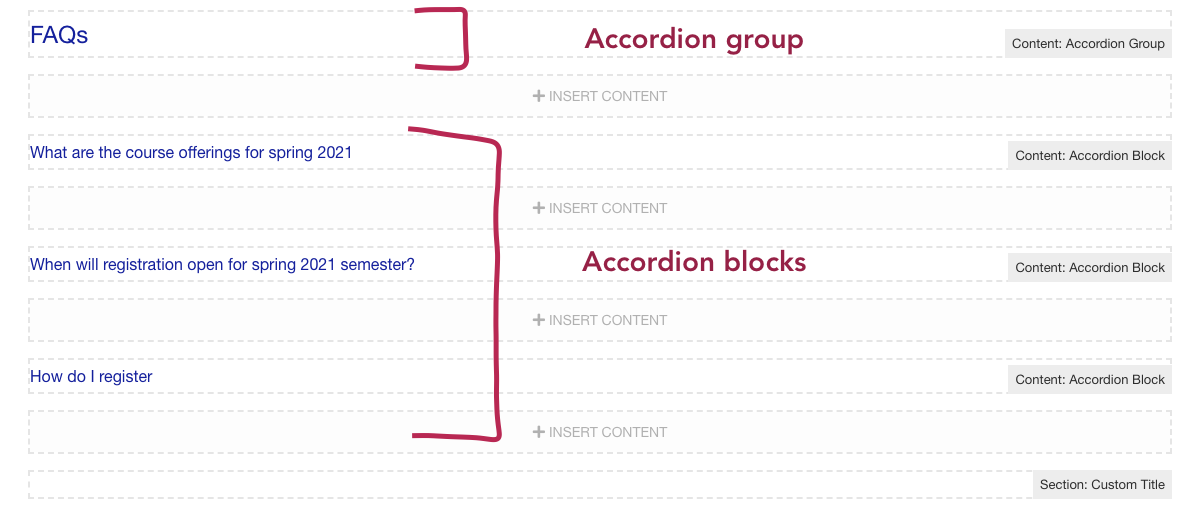 Don't forget to save, approve, and publish your page so your changes appear on your website.