Reorder your left-hand links
The order of your left-hand links can be easily changed.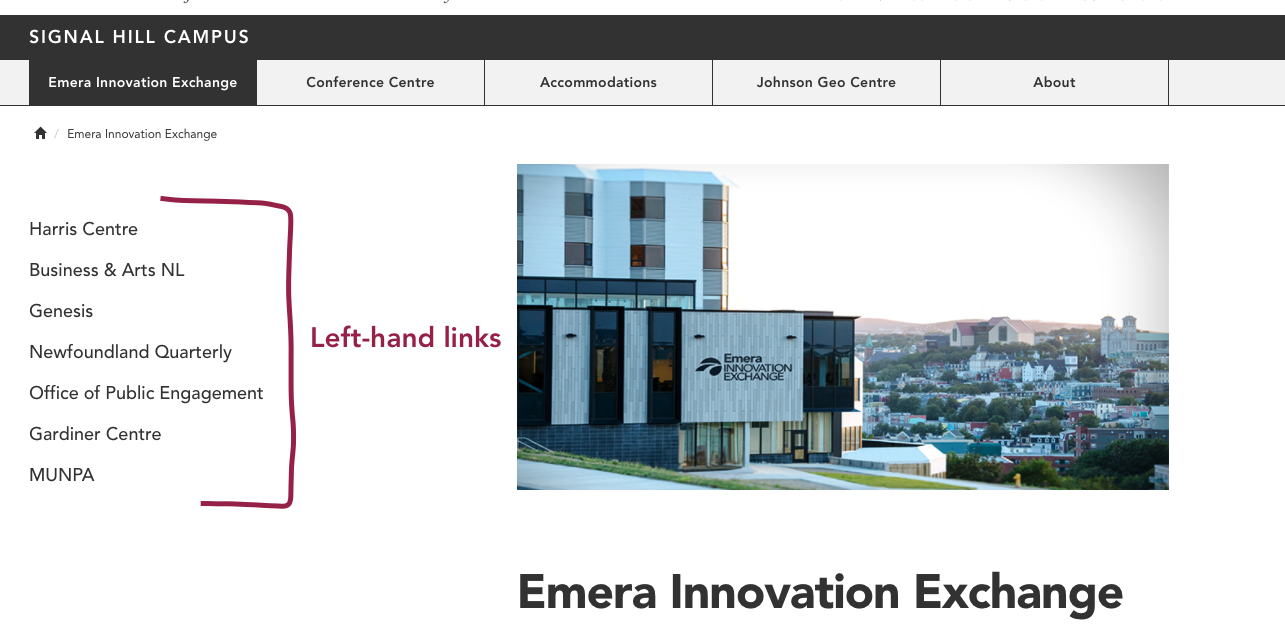 ---
To do so:
Click directly on the page whose left-hand links you want to reorder:

---
This will take you to your section editor.
Click the "More" tab,
and select "Child sections"

---
You will be taken to the child sections screen (pictured below).
Make sure you click "view all" so you can see a complete listing of your child sections for this page:
---
These pages will appear in your left-hand links in the same order as they appear here in your child sections view
So, in the image below, "MUNPA" would appear as the 1st left-hand link on your page, "Gardiner centre" would appear 2nd, "Office of Public Engagement" 3rd and so on.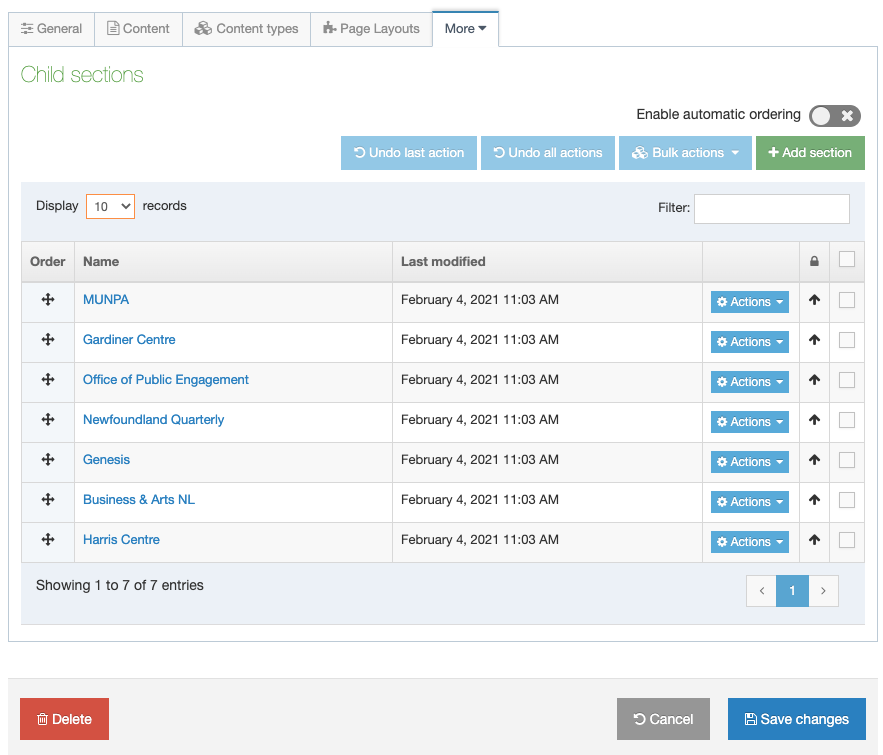 ---
To re-order these sections:
Locate the "order" column, circled in red below
Hover your mouse cursor over the 4-way arrow icon that is beside the section you want to move up or down. When you do so, you will notice your mouse cursor change in appearance to look like the 4-way arrow.
Click your mouse button and hold it down to drag a section up or down. Let go of your mouse button to drop a section where you want it to appear.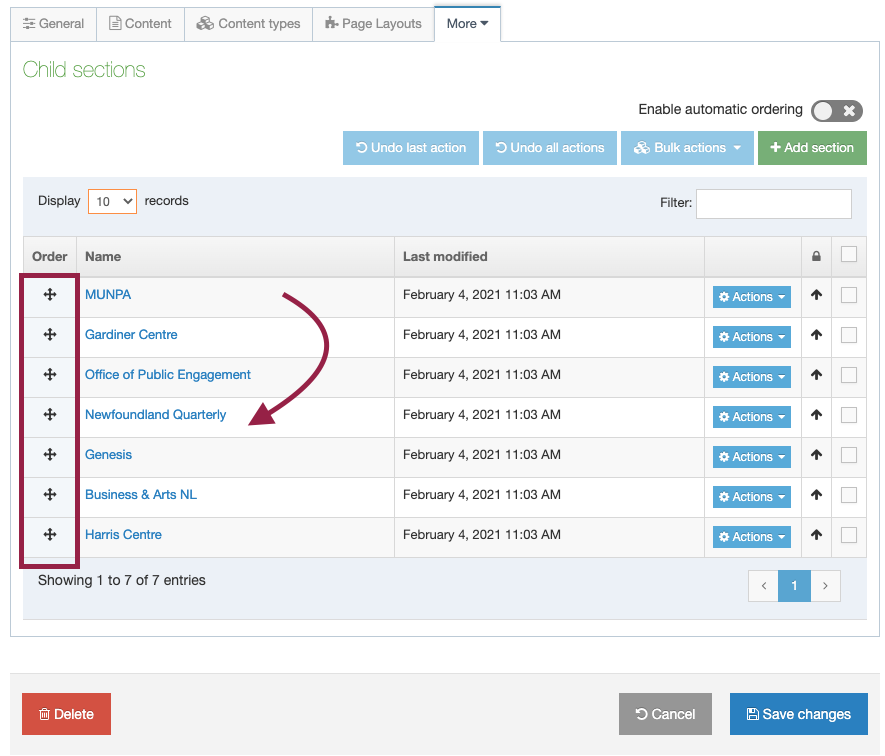 Don't forget to click save changes.