Create your image grid widget
Once you have created all of your individual image grid blocks, you will need to place an image grid widget on your page. The widget will haul all the individual grids together to build your image grid.
To do so:
Locate the page you want to add your image grid to, and click directly on the folder:

---
Click the content tab
Then, click the green "add content" button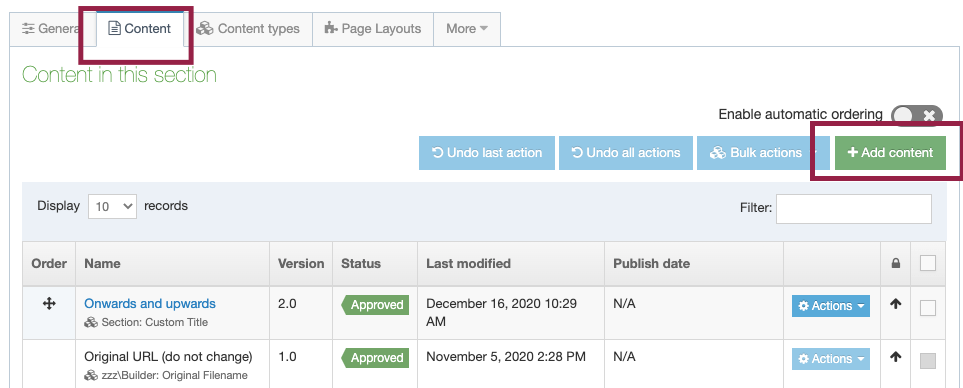 ---
Locate and select the content type called "Widget: Image Grid."
Click the green "Next" button at the bottom of the page.

---
You will be asked to name your widget.
You should name your widget as follows: Image grid - [page title here] so other users can quickly identify what this content block is

---
Click save, and T4 will create and embed your image grid.