Create a Google map embed code
*How to create a Google map embed link
Go to:
Google.com/maps
---
In the top, left-hand corner, enter the street address for your Google Map.
Example: 230 Elizabeth Avenue

---
Google Maps will generate your map.
Once it is complete, you will see a share option, as pictured below.
Click on this share icon:

---
You will see the pop-up below on your screen
You MUST choose the "Embed a Map" option.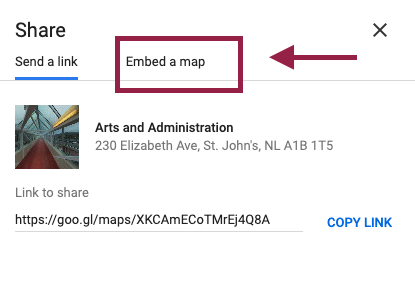 ---
From the "Embed a Map" screen, click on the "Copy HTML" link to copy your Google Map embed link.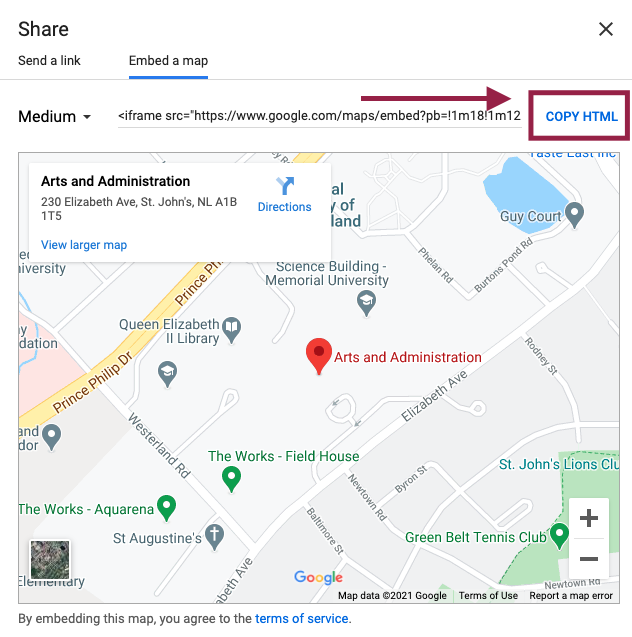 ---
Paste your link into your Google Map content type field
To paste your link, press CTRL+V on your keyboard (COMMAND+V on a MAC), or, right click and choose paste.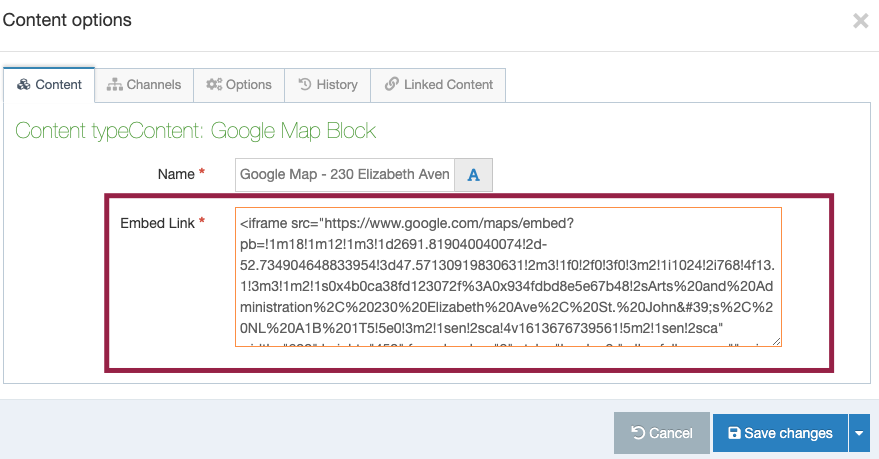 ---
Click the blue save changes button to embed your map.