Locate your Flickr embed link
To locate your Flickr embed link:
Log into your Flickr account, and navigate to your albums or galleries page.
Then, hover your mouse over the album (or gallery) you want to embed, and click the arrow icon (ie, the share icon) pictured below:

---
A pop-up will appear on your screen.
Click the "Embed" option at the top of the pop-up: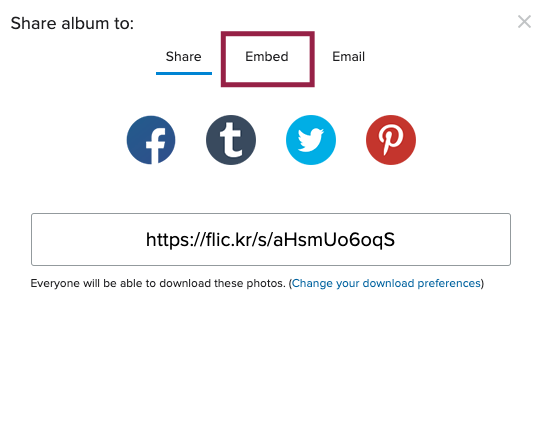 ---
Use the dropdown menu to choose a size for your Flickr Gallery. Anything 800px wide or less are good choices.
Once you have selected the display size of your image gallery, left click, once, in the square containing your Flickr embed copy (pictured below).
Doing so will highlight the embed link. Now, click CTRL+C on your keyboard to copy the link (COMMAND+C on a MAC). Or, right click it and choose copy.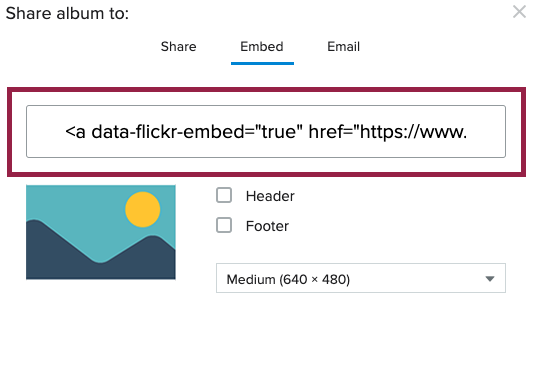 ---
Navigate back to your T4 page editor, and paste the code into the "Embed Link" field, by pressing CTRL+V on your keyboard (COMMAND+V on a MAC), or by right clicking in the box, and selecting paste: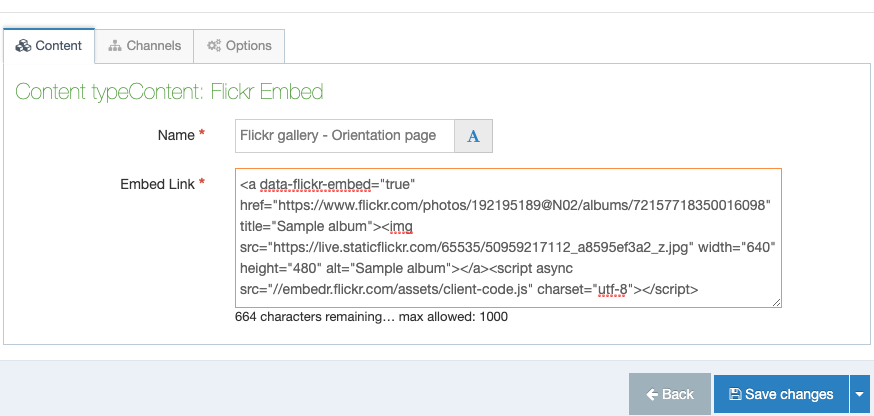 ---
Click save changes to embed your Flickr gallery.