Welcome tab
Welcome tab
The welcome tab has 3 main components: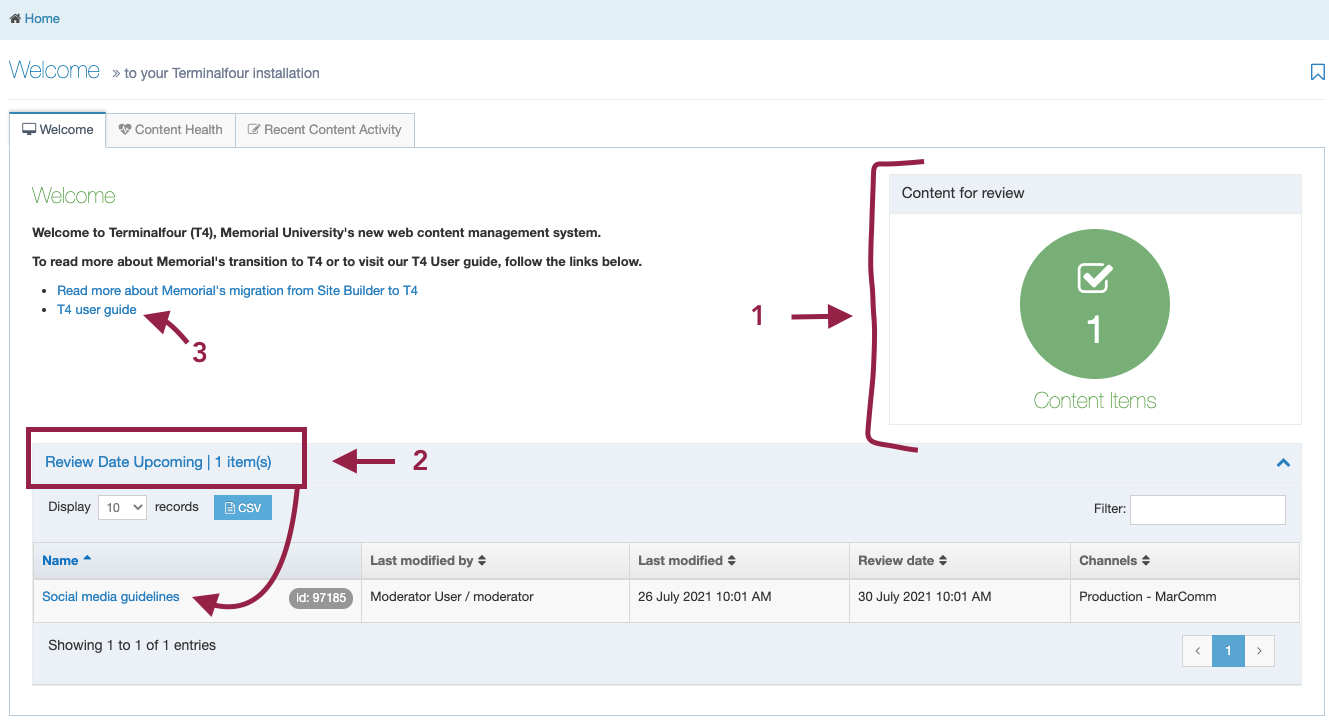 T4 allows you to set review date reminders for any content on a page you may want to revise in the future. For example, if you're posting a banner or a line of text on one of your pages that has a deadline in it, you might want to set a review date reminder for that content, so that when that deadline passes, you can remove that content from your site (so your web page doesn't look out of date). If you set review dates for content that content will appear here for your to review when that review date approaches. The content for review icon (1) shows you how many pieces of content you have an upcoming review date for, and the "Review Date Upcoming" table lists any content you have with an upcoming review date. Simply click on the title of the content type to open the content and edit it.
3: Quick link to T4 User Guide
You can easily access the T4 User Guide any time from your T4 dashboard by clicking this link.