Internal section CTA
To add call to action button that links to an internal section of your site:
From your choose content type screen, select "Content: Call To Action - Section."
Click the green "next" button.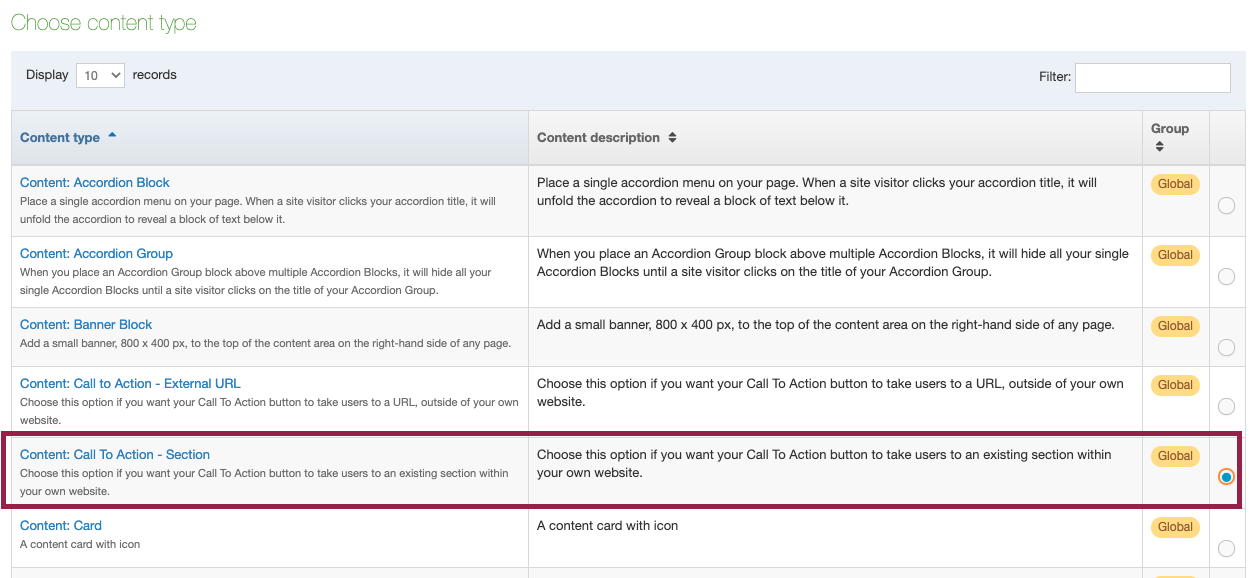 ---
From there, you will be taken to a screen to set up your Call To Action button:
To Fill In Your Fields:
Name:
The name of your CTA button is not public-facing, it is for internal reference. To name your CTA button, type: CTA - [your CTA title here].
Title:
Whatever you type here will be the text that appears on your Call To Action button.

URL:
Choose the green "+ Add Section Link" button.

---
Using the +/- dropdowns beside each section folder, locate the section you want to link to, and click it: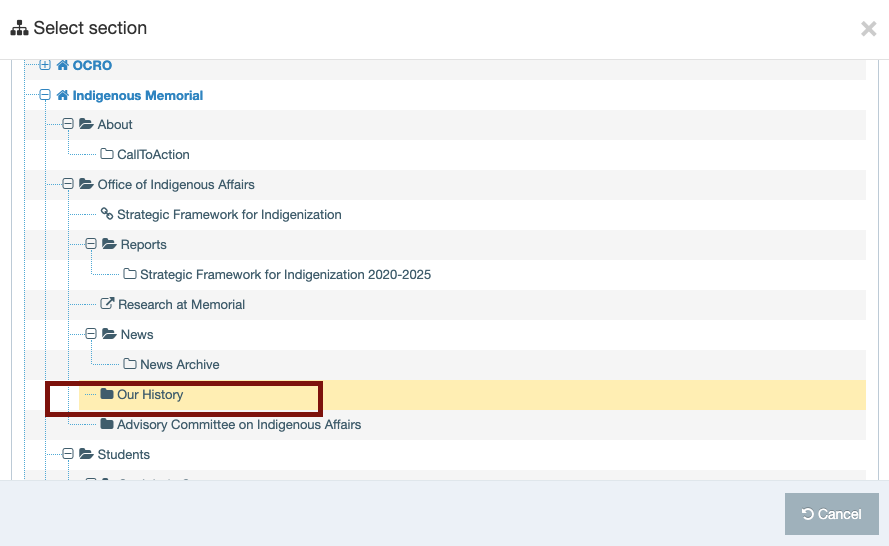 ---
Your screen will now confirm the section your Call To Action Button will link to: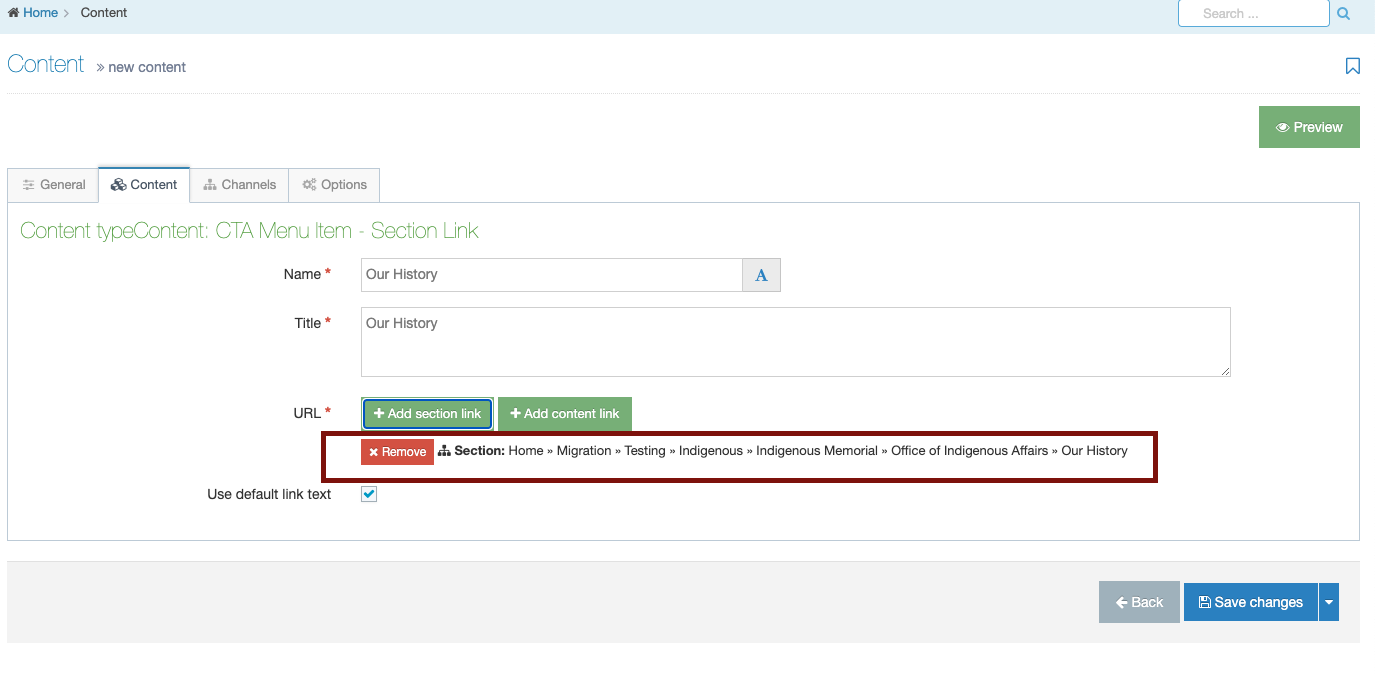 ---
Don't forget to save and approve your changes.
To add additional Call to Action buttons, repeat this step.
---
You must publish your section and home page for these Call to Action buttons to Appear on Your Site
Once you have created all your Call to Action buttons in your CallToAction section folder, you must publish this section, or if you are a contributor, ask a moderator to publish this section for you. To do so:
Click the blue "actions" box across from your "CalltoAction" section
Click "Publish section."

And finally, do the same with your home page
(Reminder: your home page is in blue and bolded):
Click the blue "ations" box across from your home page
Click "Publish section."