Championing SMEs
Oct 25th, 2021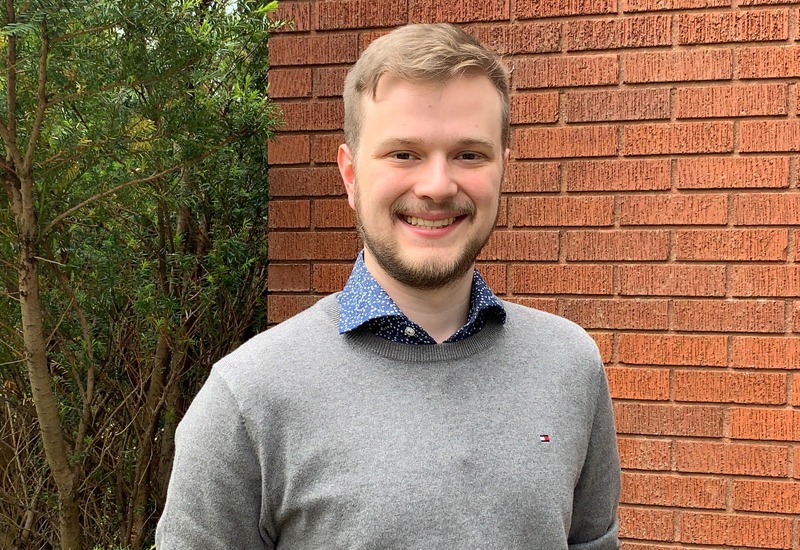 Championing SMEs
A Memorial University business student hopes to help local businesses rebound from the pandemic by researching hidden champions among small and medium-sized enterprises (SMEs).
Mitchell Joyce (BBA'18) is exploring the topic for his graduate thesis research for the master of science (M.Sc.) in management degree at the Faculty of Business Administration.
Hidden champions, a phrase coined by German scholar Hermann Simon, are a subset of elite SMEs. Dr. Simon stipulated that hidden champions must have less than $5 billion in revenue and be number one in domestic market share or within the global top three.
"[These SMEs] have massive international success and an oversized impact on the markets in which they operate but they remain relatively unknown to the general public," Mr. Joyce said.
He finds the phenomena of these highly successful, yet lesser-known SMEs interesting because the literature shows that SMEs can help drive an entire country's economy.
Mr. Joyce believes his thesis topic is especially relevant in Newfoundland and Labrador. According to SME Research and Statistics, the province has Canada's second highest private sector employment in SMEs as of 2019.
"I realized how much could be learned from studying these hidden champions from around the world, and how they could provide valuable learning points and strategies for SMEs in this province," he said.
He's been able to further focus his research during the COVID-19 pandemic. Mr. Joyce pivoted to look at how SMEs and hidden champions operate in the face of a crisis and transform to make it through challenging times.
"Examining hidden champions specifically through the lens of pandemic is essential to identifying and evaluating the key success factors that encourage survival and growth of SMEs in the future," he said.
Mr. Joyce presented his work at the European International Business Academy (EIBA) Conference in December 2020, which he says demonstrates the importance of his research and its associated implications.
He's currently working on publishing a case study on global hidden champions. This case study will provide university students around the world with information about real-life hidden champions finding success amidst the unprecedented challenges of a pandemic.
Mr. Joyce's research is funded by Mitacs, a non-profit national research funding organization, and the business faculty's Husky Centre of Excellence in Sales and Supply Chain Management.