Bachelor of commerce (co-operative) (B.Comm.(Co-op.))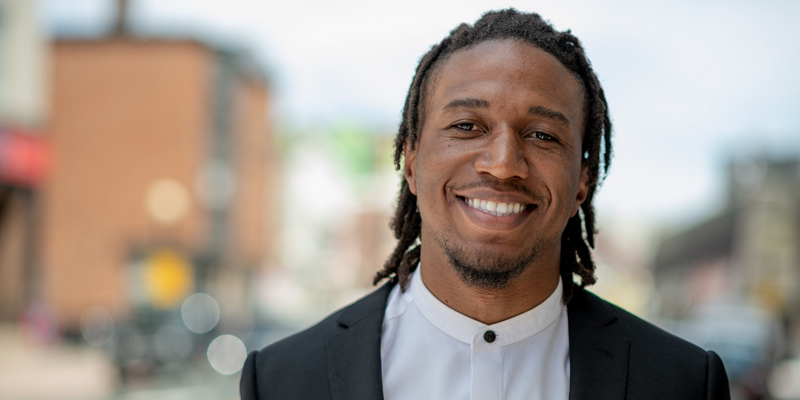 Combine exciting classroom learning and real-world business experience with Memorial's bachelor of commerce (co-operative) (B.Comm.(Co-op.)). Students alternate academic semesters with work placements in industry, applying classroom studies to real-world settings and developing practical skills for today's business environment.
Common first year (Business One) for all undergraduates
45 courses (135 credit hours)
Structured and full-time (normally completed in five years)
Work terms (We have a 100 per cent placement rate for work terms!)
Professional development
Study abroad and experiential learning opportunities
Experiential learning opportunities
Options to focus your studies
Our B.Comm.(Co-op.) was the first business degree in Canada to be accredited by Co-operative Education and Work-Integrated Learning (CEWIL).
Ready to apply?
To join our B.Comm.(Co-op.) program, you must first be enrolled in Business One. Listen to Jake, a business student, as he guides you through the application process for Business One.
The B.Comm.(Co-op.) is a competitive-entry program. Meeting the minimum admission requirements doesn't guarantee you'll be accepted.
Students may apply for entry into the B.Comm.(Co-op.) program after completing Business One. They must have an overall average of 65 per cent on the 30 credit hours (10 courses) in Business One, and a cumulative overall average of 60 per cent. A minimum of 15 credit hours must be completed at Memorial.
Click here for admission regulations.
Embedded professional development
Students will complete three non-credit, professional development seminars. These seminars, delivered in partnership with Gardiner Centre, complement academic programming and help prepare students to succeed in the workforce.
B.Comm.(Co-op.) students will also complete BUSI 300W: Business Co-operative Education Professional Development Seminars, which are specific to work term preparation.
Academic advice
Check out our academic advising page for information on program planning.
Click to download a B.Comm.(Co-op.) program planning worksheet.
Reach out to our team in the Academic Programs Office with your questions by email: busihelp@mun.ca.
Frequently asked questions (FAQs)
Click here to review some common questions about the B.Comm.(Co-op.) program.
Other resources