Why business?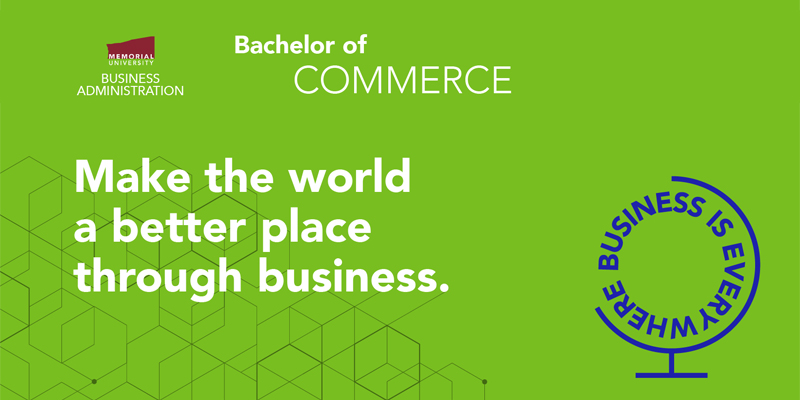 Studying business at Memorial gives you a competitive edge.
We offer a relevant and engaging curriculum to help students become innovative communicators, thinkers and leaders. By using our local advantage, our students develop a critical global perspective that helps them succeed in their careers anywhere in the world!
Did you know?
Experiential learning:
We offer our students many opportunities to enhance their studies with hands-on support and immersive educational experiences. Check out the programs offered by the following:
Careers:
Choosing business offers a solid foundation on which to build a successful career. The learning opportunities we offer take you outside the classroom, beyond the borders of Newfoundland and Labrador, and into a global community of business leaders.
Our graduates are leaders in provincial, national and international private and public sectors. They enjoy successful careers in diverse fields such as:
Accounting
Arts and events management
Banking and investment
Finance
Oil and gas
Small business ownership
Project management
Telecommunications
Supply chain management