Professional development seminars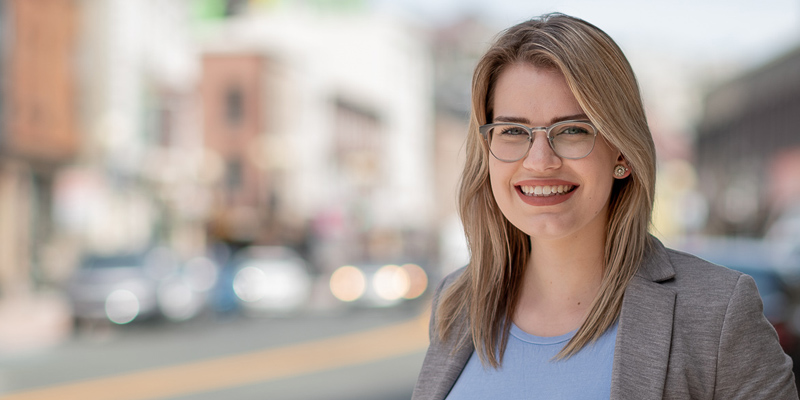 We're excited to offer early access to BUSI 200W: Professional Development Seminar 1 in Winter 2023!
Space is limited to 20 students so register early by completing this form and emailing it busihelp@mun.ca. Registration is first-come, first-served.
This course is open to students currently enrolled in Business One.
BUSI 200W is one of three mandatory professional development seminars that students enrolled in the newly launched bachelor of commerce (B.Comm.) and bachelor of commerce (co-operative) (B.Comm.(Co-op.)) programs must complete. These courses help students develop valuable skills related to job searches and so they'll be ready as soon as career opportunities arise!
Read the information below to determine whether you're eligible to register and more.
What is BUSI 200W: Professional Development Seminar 1?
An online, self-paced seminar that encourages you to recognize, foster and apply your interests and strengths towards selecting and achieving your career and educational goals. You'll develop skills relevant to professional standards worldwide, providing you with a first step towards your professional ambitions. This seminar is the first of three mandatory, non-credit professional development courses for students in our new undergraduate programs.
Am I eligible to take 200w?
We are offering early access to 20 students in Winter 2023. Only students declared in Business One may register but space is limited. Registration is first-come, first-served.
Do I need to pay for 200W?
No, there is no cost to 200W.
If I take BUSI 200W in Winter 2023, does that mean I am registered for/enrolled in the B.Comm. or B.Comm.(Co-op.) programs?
No. Students must still apply for entry into these programs after completing Business One.
If I am accepted into the B.Comm.(Co-op) program, the regulations state I'm required to take BUSI 200W in Term 2. Will I need to repeat BUSI 200W?
No. This is a one-time offering to students in Business One. If you successfully complete BUSI 200W in Winter 2023, your future program requirements won't be negatively impacted.
How long does it take to complete BUSI 200W?
This is a self-directed course. We estimate that it will take 10-12 hours to complete.
What are some of the topics covered in this course?
Identifying short-term professional development goals.
Developing an inventory of technical and transferable skills.
Creating a strong resume and cover letter that highlights strengths and skills related to the job.
Learning how to confidently answer common interview questions.
Identifying ways to build career networks.
How will I be graded and how will it be recorded on my transcript?
BUSI 200W has a pass/fail (PAS/FAL) marking scheme. Your grade will be recorded on your transcript as PAS or FAL.
How do I register for BUSI 200W for Winter 2023?
Complete this form and email it busihelp@mun.ca. Registrations are first-come, first-served with 20 seats available.