VOLTFUSE sees opportunity in pandemic
Feb 1st, 2021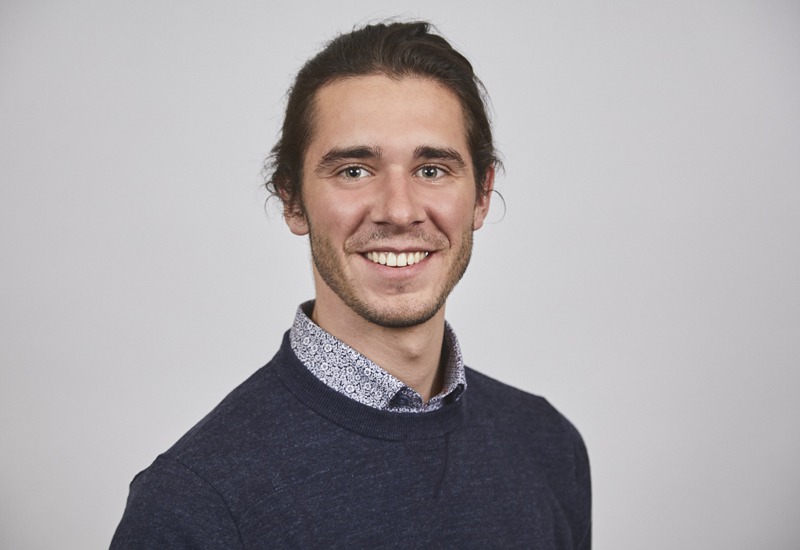 VOLTFUSE sees opportunity in pandemic
When the COVID-19 pandemic hit, Alex Henniffent, founder of VOLTFUSE, experienced disruptions to the way his business operated as many of the retail locations that sold its products were being forced to temporarily shut down.
However, Mr. Henniffent was optimistic that the pandemic presented tremendous opportunity for growth given that VOLTFUSE, a Newfoundland and Labrador-based specialty headwear brand, was already shifting to establish itself as an online-focused company.
According to Shopify, new consumer behaviors will reshape the future of retail. Almost half of the respondents in a survey said that they would shop online more frequently after the outbreak.
To take full advantage of this trend, Mr. Henniffent (BBA '18), was keen to develop an enhanced e-commerce strategy for VOLTFUSE while simultaneously diversifying its revenue streams.
Mr. Henniffent contacted the Husky Centre of Excellence in Sales and Supply Chain Management at the Faculty of Business Administration, Memorial University for help.
He learned that the Husky Centre offers wage subsidy programs, one standalone and the other in partnership with Mitacs, a non-profit national research funding organization, to local businesses like VOLTFUSE that are dedicated to growth.
These programs enabled him to hire two Memorial students in Fall 2020: Conor O'Driscoll, an undergraduate student in mechanical engineering, and Kwadwo Nyame Owusu-Boakye, a graduate student in applied statistics. The duo assisted the VOLTFUSE team with the research and analysis of new expansion efforts.
Mr. Henniffent wanted help undertaking a digital audit to explore new customer channels while identifying logistical and supply chain improvements. With the students' assistance, changes have been made to strengthen VOLTFUSE's supply chain.
"For example, we have started offering custom label manufacturing services to other companies, including some of the local breweries and ski hills, which has been a pretty cool and well-received change for us," said Mr. Henniffent.
Sarah Teo, Husky Centre manager, says the centre is helping local businesses respond and adapt to the pandemic.
"We're playing a role in helping local businesses by providing them with resources to respond to their unique needs in sales and supply chain, while also providing Memorial students with opportunities to work hand-in-hand with local businesses."
Interested in hiring Memorial students to help grow your business? Contact Ms. Teo at tteo@mun.ca for more information about wage subsidy programs.