Research Pioneer
Feb 20th, 2019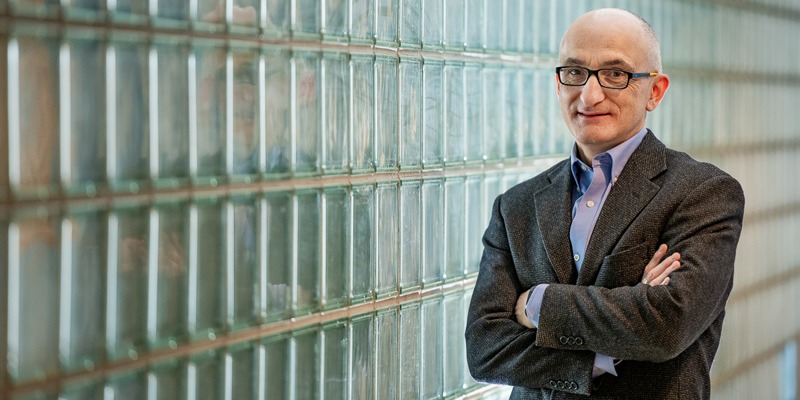 Research Pioneer
A Memorial University researcher has received international recognition for his work that uses cognitive principles to design better data collection systems.
Dr. Jeffrey Parsons is the first Canadian to be named a Schöller Senior Fellow by the Dr. Theo and Friedl Schöller Research Centre for Business and Society at the University in Nuremberg in Germany.
The fellowship recognizes outstanding scholarship that contributes to responsible leadership in business and society, and comes with up to €50,000 (around $74,800 CAD) towards a research project.
Striving for better data
"This is a prestigious award, given to some of the leading people in my field," said Dr. Parsons, who's also a University Research Professor at Memorial and a professor of information systems at the Faculty of Business Administration.
"My work on crowdsourcing and user-generated content aims to develop information systems design principles that improve the quality and usefulness of data collected by engaging citizens in supporting research, civic activities and other forms of societal engagement. It's gratifying to see the Schöller Centre recognize this work and its potential to support the greater good."
Lessons from citizen science
One recent example of the application of Dr. Parsons' work is his contributions to NL Nature, a website that explores the use of citizen science in data collection.
Working with a team from Memorial that included then-PhD in management student Dr. Roman Lukyanenko, NL Nature examines the quality of information related to flora and fauna sightings by average citizens who aren't experts in botany, biology or zoology. Insights from this work are being applied to the design of crowdsourcing applications in fields as diverse as business and health care.
International recognition for Memorial programs
Dr. Parsons says the Schöller fellowship acknowledges not only his work but the calibre of research and teaching at Memorial.
"It provides important international recognition of the quality of information systems research at Memorial," he said. "Our PhD in management program and its successes are gaining national and international recognition, and I hope this award will bring more visibility to the program, its graduates and its current students."
Dr. Parsons will use the fellowship's funding to hire graduate students and cover expenses related to a project called "Designing data crowdsourcing platforms to increase data diversity."
He also holds current grants from the Natural Sciences and Engineering Research Council of Canada (NSERC) and the Social Sciences and Humanities Research Council (SSHRC).
Conceptual modelling contributions
In the fall of 2018, Dr. Parsons was also named an ER Fellow at the International Conference for Conceptual Modeling, which recognizes research, teaching and service contributions to the conceptual modelling community ("ER" stands for entity-relationship, named after a popular method of database design).
"I find this field interesting because it deals with fundamental issues in representing human knowledge when designing information systems," he said. "I was one of the first to apply psychological principles on how humans organize knowledge to the design of databases, so that the contents of a database better reflect how humans think, in order to make the use of such systems easier."
Dr. Parsons will receive the Schöller award at the University of Nuremberg in May.