Heroes or villains?
Mar 29th, 2021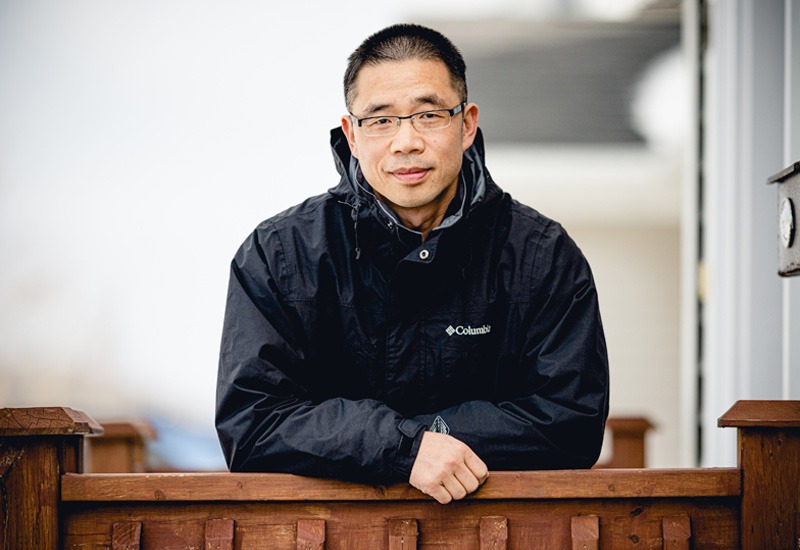 Heroes or villains?
Whether it's former Apple boss Steve Jobs or Soviet dictator Joseph Stalin, dominant leaders in business and society are typically viewed as either heroes or villains.
It's a dichotomy that Dr. Jianyun (J.Y.) Tang, associate professor of strategy at the Faculty of Business Administration, has studied for over a decade, trying to make sense of the opposing views and figure out the respective conditions under which dominant leaders tend to be heroes or villains.
This year, Dr. Tang's work was recognized for its practical impact with the 2021 Faculty of Business Administration Advisory Board Research Impact Award, which honours research that has impact on teaching, practice or policy.
The winner is chosen by members of the faculty's advisory board – primarily leaders in the local business community – who are asked to consider the extent to which the research could impact their own business practice.
'Pleased and honoured'
"I was really surprised and, of course, I'm also pleased and honoured," Dr. Tang said of receiving the award. "I'm really glad a practitioner audience seemed to appreciate the value of this research."
Dr. Tang's interest in dominant leaders began during his doctoral research at Western University.
"It's a puzzle. People have different ideas of how dominant leaders affect organizations. One is negative but the other is kind of heroic, so I tried to reconcile those two views."
In his paper, "Dominant leaders: Heroes or villains?," Dr. Tang explains that dominant leaders are not intrinsically good or bad; rather, with their dominant power relative to their colleagues in management teams, dominant leaders are more apt to make unilateral decisions and thus tend to produce extreme results, usually either big wins or big losses.
His research, Dr. Tang says, is really about power dynamics and enhancing the understanding of healthy, effective workplace relationships.
"Knowledge is power. When people have a good understanding of something important, they are able to operate more effectively.' – Dr. Jianyun Tang
"Leadership is essentially about social relations, and power relations is a very important dimension of that," he said. "So I feel that by enhancing our understanding of leadership, and especially how that relationship works, we are better positioned to develop a more healthy and effective leadership as well as followership."
Dr. Tang's paper, which was co-authored by Dr. Mary Crossan and Dr. W. Glenn Rowe, both of Western University, was published in Organizational Dynamics in 2019.
Vigilance in strategic oversight
In it, he also highlights factors that may enhance the likelihood of dominant leaders having big wins versus big losses, finding that institutional checks and balances and individual self-discipline in exercising power are important.
Dr. Tang says that external power-balancing bodies, such as boards of directors, should also be vigilant in scrutinizing decisions and strategic proposals by dominant leaders, and that those responsible for appointing organizational leadership should be cautious about hiring leaders with the hopes they will save a company – an idea that he says seems to be a myth.
Dr. Tang hopes his research will help business and societal leaders have a more realistic view of leadership and the impact dominant leaders may have on an organization.
"Knowledge is power. When people have a good understanding of something important, they are able to operate more effectively," he said.
Meaningful research
Karl Smith, chair of the business faculty's advisory board, says it's important for research to have real-world applications.
"Research is especially powerful when it can be quickly applied. Dr. Tang's is an excellent example of research that can be implemented expeditiously and meaningfully into business practice," he said.
Dr. Tang is continuing his research and his forthcoming paper, "CEO self-discipline in power use: A key moderator for the effect of CEO power," has recently been accepted for publication in European Management Journal.