Girl Quest
"Science is not a boy's game, it's not a girl's game. It's everyone's game. It's about where we are and where we're going."
— Nichelle Nichols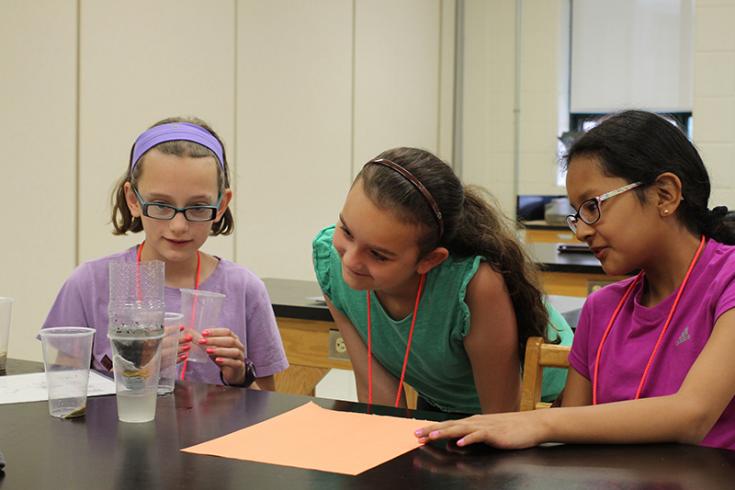 Girl Quest gives budding scientists and engineers in grades 3-6 a means to explore the depths of engineering, science, mathematics, and technology in a way that is interesting, fun and educational. Questers will have the opportunity to meet real engineers and scientists, and perform cool, hands-on activities and experiments. We promise a week of educational adventures, where participants will have the opportunity to discover their inner explorer! Days will start at 8:30am and end at 4:30pm.
The Girl Quest program has been made possible through generous funding from The Hibernia Management and Development Company.
2023 Dates
June 26 - June 30 (5 days)
July 4 - July 7 (4 days) *No camp July 3
July 10 - July 14 (5 days)
July 31 - August 4 (4 days) *No camp Regatta Day
August 14 - August 18 (5 days)
Cost: $225.00 for a 5 day week, $180 for a 4 day week
Location: St. John's campus — classroom TBD
REGISTRATION LINK
https://mun.jotform.com/231205109221843
Kathryn Hong
Co-ordinator for Outreach Activities
Faculty of Engineering and Applied Science
Memorial University
240 Prince Philip Drive
St. John's, NL, A1B 3X5
Email: khong@mun.ca
Phone: 709-864-3108
Want to stay in the loop? Join our mailing list and get all the camp information you need!
---
Actua provides training, resources and support to its national network of members located at universities and colleges across Canada in the delivery of science, technology, engineering and mathematics (STEM) education outreach programming. Each year, these members engage over 225,000 youth in 500 communities nationwide. Please visit Actua at www.actua.ca.
---
Memorial Engineering Outreach would like to acknowledge the support of the Natural Sciences and Engineering Research Council of Canada (NSERC).