Student Experience Testimonials
(Fan Jiang)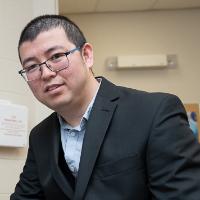 The program is brilliant. With essential course works, the supervisory committee members worked with me to identify research problems. The supervisor also worked closely with me, providing sufficient supports in study, research, life, as well as career development. Upon finishing the program, I have developed my research capacity and teaching skills, which will help me significantly in my future career.
---
(Peter Ogban, PhD candidate)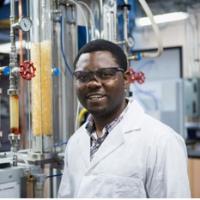 That was another factor that helped me make my decision to come. I didn't have to worry about my fees and upkeep. I can focus on my work and finish (my PhD) on time.






---
(Marjan Taghi Boroojerdi, PhD candidate)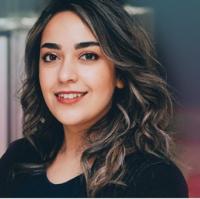 When I decided to continue my studies abroad, Memorial was one of my first choices. I was fascinated to learn about Memorial's leading role in cold oceans and harsh environment engineering. I was drawn to Memorial for the opportunity of conducting experiments in the Faculty of Engineering and Applied Science. Without a doubt, I have loved every moment of it.
---
(Zheng Yang, MASc. in computer engineering)
Software Developer II, Johnson Insurance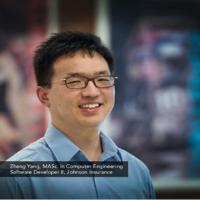 Theoretical and practical knowledge. The faculty and staff are super professional and friendly. I found the project experiences, the term projects and the final project provided me with the practical experience that is appealing to job recruiters and led to my employment.




---
(Liam Morrissey, PhD candidate Mechanical Engineering, 2020)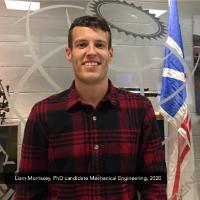 I went into engineering with the dream of using math and physics to solve cutting edge and innovative problems. After completing my undergraduate degree, I realized that some of the most exciting innovation is occurring right here at Memorial. My graduate experience has exposed me to complex problems and challenged me in ways I never thought possible. I am excited to be working at the leading edge of engineering innovation.
---
(Anke Krutof, PhD candidate, 2018)
The process engineering graduate program allows me to conduct independent research in an interdisciplinary and international environment. Additionally, to research, I enjoy the many opportunities to grow project management and leadership skills through the program and extracurricular activities.




---
(Yuhao Hua, Master's program in environmental system engineering and management, 2018)


Memorial is an excellent place to study and live in. After I arrived at St. John's, I got a lot of help from the university so that I could start my life there immediately. In the first class, our professor gave us advice on academy writing and tips to follow up on the course, considering that it was the first time for most of the international students learning in English. So actually, it was not difficult for me to understand the courses. The class size was perfect at around 20 students so that each student could have the opportunity to talk to the professor. And students could exchange ideas with each other. One of the best things was that if I had questions, I could e-mail to professors or supervisors, and they always replied to me quickly, sometimes even at midnight. The school has an excellent system to ensure that every student's ideas are heard and answered; it makes me feel like I was genuinely respected.
---
(Kshama Roy, PhD, 2017)
Geotechnical and Pipeline Stress Specialist, Northern Crescent Inc.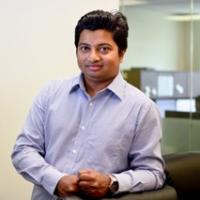 I am originally from Bangladesh and I have been living in Canada for 8 years. I came to St. John's and Memorial University in September 2010 for my Master's degree. Right after I completed my Master's in 2012, I got several job offers. However, I decided to start my PhD, which I completed in November 2017. I started my job right away after completing my PhD. I received the job offer two weeks before my PhD defense. I joined Northern Crescent in December 2017.
---
(Amir Tahavorgar, PhD, 2017)
Senior research engineer, Solace Power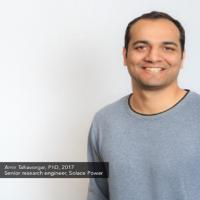 I moved from Iran to Canada in 2012 to start my PhD program in electrical engineering. MUN's graduate program prepared me for after-academia life by teaching me both technical and soft skills that are required to have a successful career in today's industries.




---
(Thumeera R. Wanasinghe, PhD, 2017)
Per-Course Instructor and Postdoctoral Fellow, Memorial University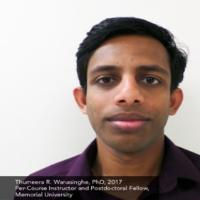 The time I spent in the Intelligent Systems (IS) Laboratory as a PhD student was the best part of my educational life. The genuine interest in and willingness to assist my research from supervisors and my lab mates was incredible and supportive, which provided me with the optimal environment to successfully complete my PhD degree and to become an independent researcher. I was exposed to cutting edge research in the field of robotics and published my research outcomes at highly reputed international conferences as well as high impact journals.
---
(Houssam Ghosn, MASc. in Oil and Gas, 2016)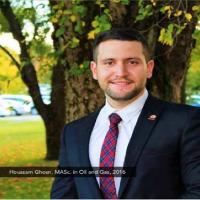 The support I received from the School of Graduate Studies and the distinguished professors in engineering, I gained a better insight into the program scope. It has been a life-changing experience for me. The program gave me the opportunity to grow my knowledge and develop new skills in the oil sector. The quality of higher education that Memorial offers through the program courses provided me with knowledge of industry challenges, from drilling, production, process to recovery; and prepared me to become part of the future oil and gas engineering leaders. Memorial University has amazing, one-of-a-kind laboratory facilities for drilling and process engineering, where I turned my classroom knowledge into practice!
---
(Rajib Dey, PhD, 2015)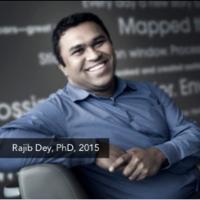 Memorial does an excellent job of collaborating and partnering with communities, industry and all levels of government, which makes the quality of the programs and research that much better.






---

(Heri Sulistiyono, M.Eng., 1999; PhD, 2013)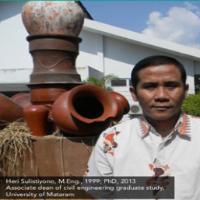 Encourages students to share their research and improve their presentation skills by providing financial assistance to attend student seminars and international conferences. While studying
at Memorial, I gained not only scientific knowledge and education, but I was also able to participate in multicultural experiences.
---
(Tyler Cole, B.Eng., 2008; M.Eng., 2012)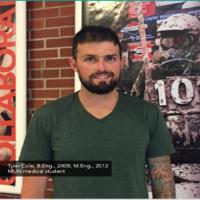 Memorial University's graduate engineering program gave me the building blocks to be able to tackle any problem. I benefited from my graduate studies, as I learned how to self-motivate and study, and I became an excellent manager of time.