Engineering One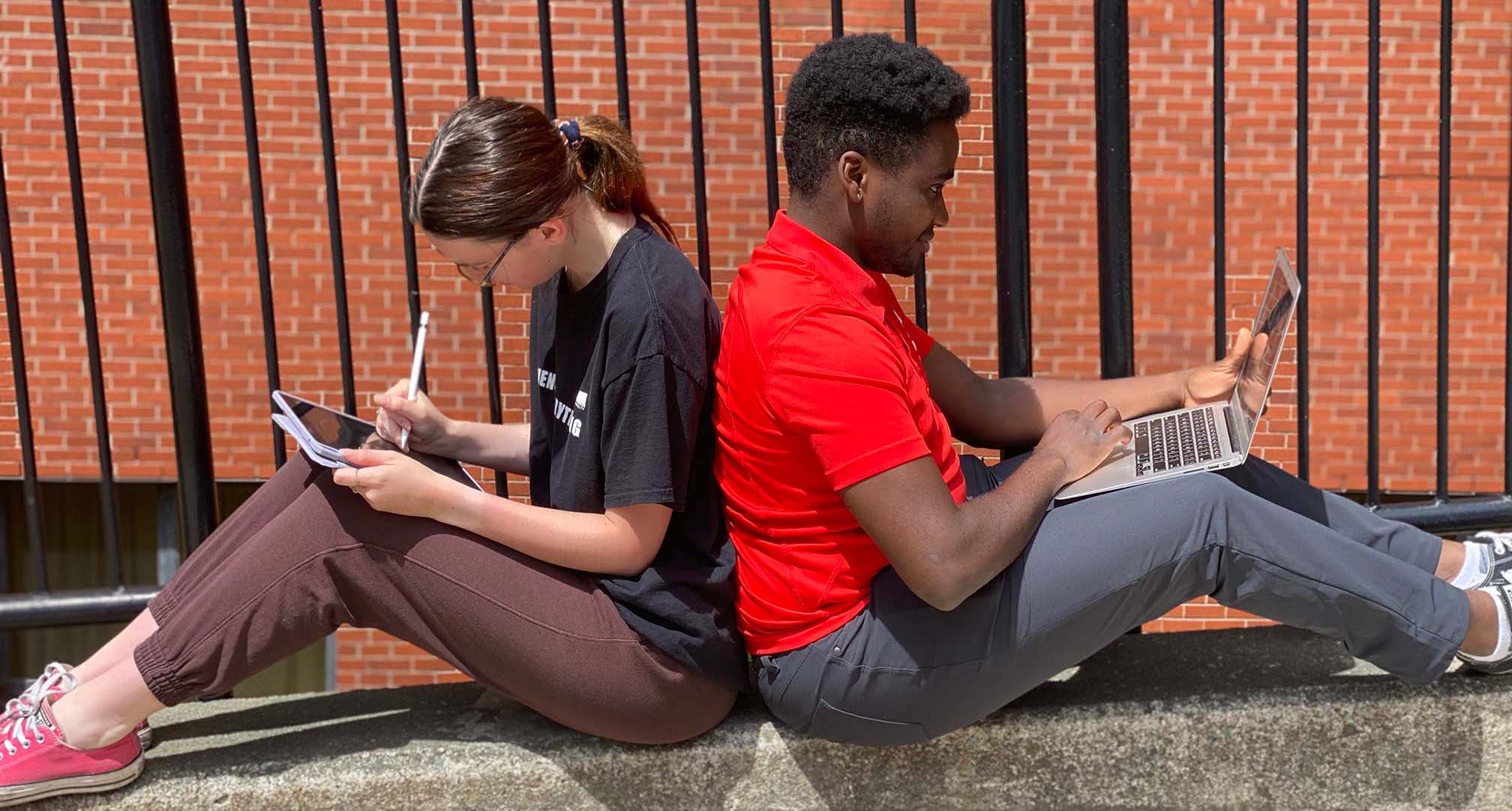 The common first year of the engineering program is referred to as Engineering One (EO). It comprises courses in mathematics and basic science (physics and chemistry), as well as courses covering engineering fundamentals which are common to each of the majors. The engineering courses in Engineering One introduce students to engineering problem-solving, analysis, design, communication, and teamwork. Students will develop an understanding of the different engineering specialities, as well as the interdisciplinary nature of engineering practice. For more information on getting into EO please see admission page.
Structure of the Engineering Program
Year
Fall
Winter
Spring
1
Engineering One
2
AT3
WT
AT4
3
WT
AT5
WT
4
AT6
WT
AT7
5
WT
AT8
Legend: AT - Academic Term; WT - Work Term
Engineering One Courses
All ENGI courses in Engineering One are offered in each of the three semesters at the St. John's campus. At the Grenfell Campus, each ENGI course is offered once during the academic year.
3 credit hours in English at the 1000 level [this includes ENGL 1020: Writing for Second Language Students I (for non-native English-speaking students)], or any Critical Reading and Writing course.
CHEM 1050 General Chemistry I or CHEM 1200 General Chemistry I (for students taking courses at Grenfell Campus)
MATH 1000 Calculus I
MATH 1001 Calculus II
MATH 2050 Linear Algebra
PHYS 1050 General Physics I
PHYS 1051 General Physics II
ENGI 1010 Statics
ENGI 1020 Intro to Programming
ENGI 1030 Engineering Graphics and Design
ENGI 1040 Mechanisms and Electric Circuits
ENGI 200W (Non-academic seminar required for Work Term)
Course Planning Guidelines and Semester Information
Courses in Engineering One build on the material presented in high school and introductory university courses. Careful consideration for these dependencies can prevent the need for extra courses that could increase the amount of time needed to earn a Bachelor of Engineering degree. The following links provide guidelines to help plan course schedules as well as information specific to each semester.
Promotion to Academic Term 3
All students must successfully complete the following requirements of Engineering One (EO) prior to being promoted to Academic Term 3:
an Engineering One promotion average of at least 65%. The promotion average is defined as the overall average of the following nine courses: Mathematics 1001, Mathematics 2050, Physics 1051, Chemistry 1050, English 1090 or the former English 1080, ENGI 1010, ENGI 1020, ENGI 1030 and ENGI 1040; and
a grade of at least 55% in each of the above nine courses.
a grade of at least 50% in Math 1000 and Physics 1050.
Meeting the minimum EO promotion requirements does not guarantee promotion to Academic Term 3.
A student who meets the promotion requirements and has an EO promotion average of at least 70% will be guaranteed promotion to Academic Term 3.
A student who meets the promotion requirements and has an EO promotion average of less than 70% will be promoted to Academic Term 3 as Faculty capacity permits.
Promotion from EO guarantees admission to one of the six majors, but not necessarily to a student's preferred major. A student promoted to Academic Term 3 with an EO promotion average of 75% and greater is guaranteed a preferred major.
For more information on this process please see the university calendar.
Work Term 1
Students who complete all Engineering One requirements by the end of the Winter Semester may be eligible for a Work Term in the Spring Semester. Eligibility includes completing the prerequisite ENGI 200W Professional Development Seminars in the Fall semester of Engineering One.
Assignment of Major
Students completing the requirements of Engineering One are required to apply for their major assignment by the last day of March of the academic year of admission, indicating their preferences for major in rank order. All Engineering students who meet promotion requirements from Engineering One at the end of the academic year of admission will be guaranteed a place in Academic Term 3, although not necessarily in the preferred major. The faculty reserves the right to limit the number of spaces available in each major. The faculty also reserves the right to guarantee admission into a particular major at the time of admission into the engineering program.