Summer Camp Program
---
Memorial Engineering Outreach is planning in-person programs for summer 2023! Check back soon for schedules and registration updates!
---
"There's nothing I believe in more strongly than getting young people interested in science and engineering, for a better tomorrow, for all humankind."
— Bill Nye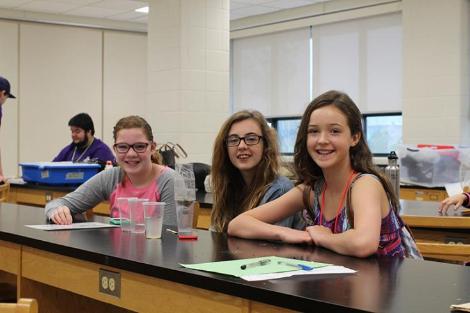 Learn what it's like to be an engineer! From robotics to circuits, our Engineering Summer Camp Program will engage youth from ages 6 to 18 and test their skills through fun and interesting engineering-related camps.
Nano Engineers (grades 1-2)
Girl Quest (grades 3-6)
Robotics and Junior Engineers (grades 3-6)
Teen Circuit (grades 7-9)
Explore Engineering (grades 10-12)
For more information regarding our summer camp program, please contact
Kathryn Hong, Coordinator for Outreach Activities, at 709-864-3108 or
khong[at]mun.ca.
Want to stay in the loop? Join our mailing list and get all the camp information you need!
---
Actua provides training, resources and support to its national network of members located at universities and colleges across Canada in the delivery of science, technology, engineering and mathematics (STEM) education outreach programming. Each year, these members engage over 225,000 youth in 500 communities nationwide. Please visit Actua at www.actua.ca.
---
Memorial Engineering Outreach would like to acknowledge the support of the Natural Sciences and Engineering Research Council of Canada (NSERC).