Interviews and Tips from MUN International Alumni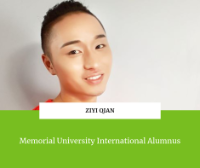 Ziyi Qian
MUN International Alumnus Ziyi Qian talks about how his on-campus work experience has helped him enter the workplace after graduation.
---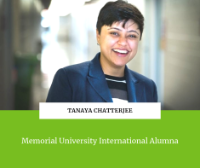 Tanaya Chatterjee
MUN International Alumna Tanaya Chatterjee talks about how her international background and experience have made her an asset to her organization
---

Ying Zhang
In addition to being the Manager of International Programs in the Faculty of Business, Ying Zhang is also a Memorial International Alumna.
---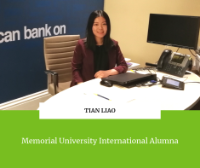 Tian Liao
MUN International Alumna Tian Liao explains how her volunteer and international experience helped her develop skills essential to a successful career.
---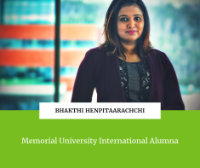 Bhakti Henpitaarachchi
MUN international alumna Bhakthi Henpitaarachchi provides students with 5 career-related tips.
---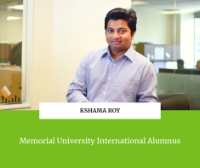 Kshama Roy
MUN International alumnus Kshama Roy talks about the transition from his studies to the workplace and the benefits of hiring international students.
---
Any questions? Contact our International Student Career Advisor.