Dr. John Steen
Have you ever what industry disruption will look like in mining?
Speaking of Engineering
October 29, 2018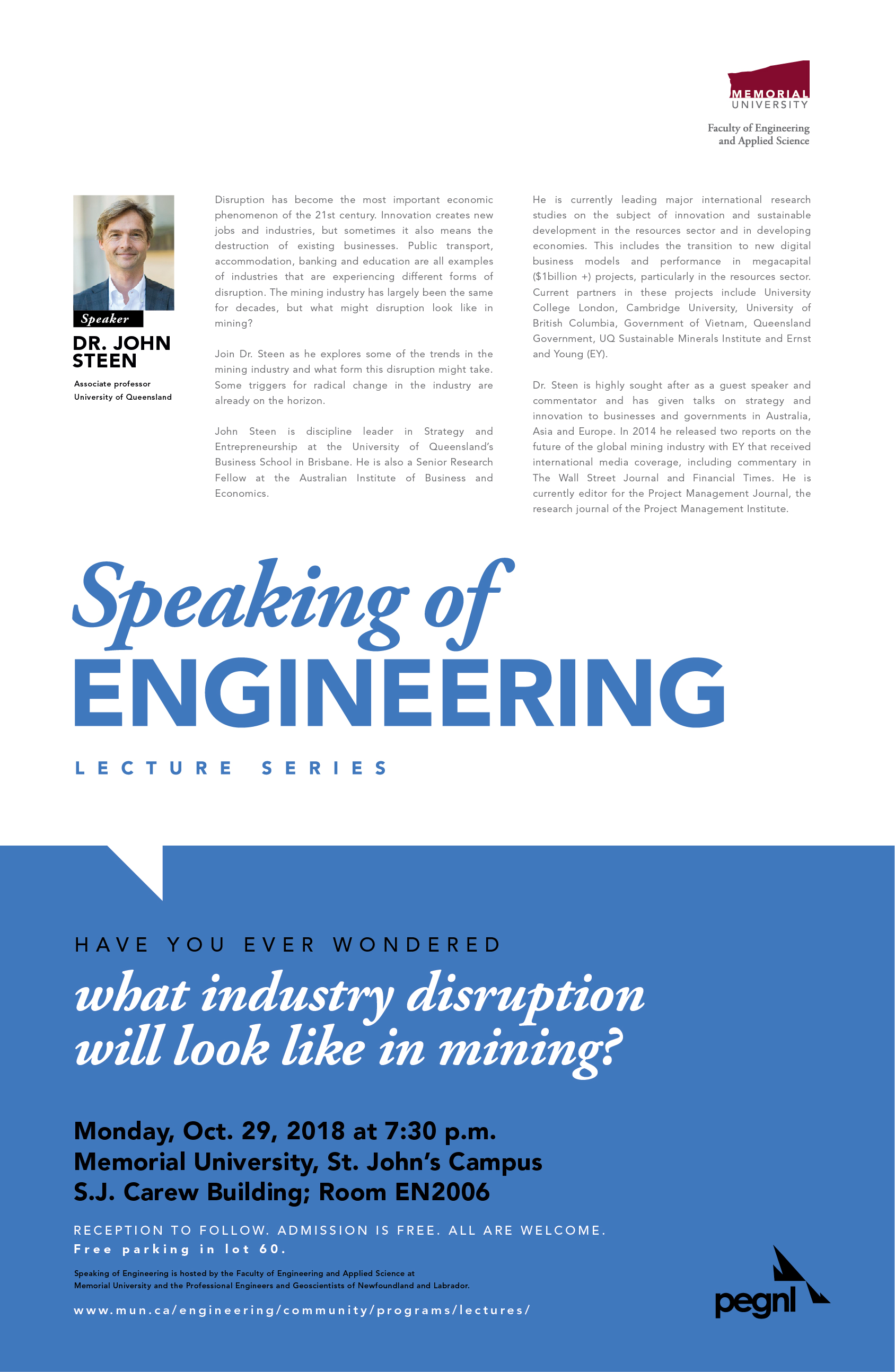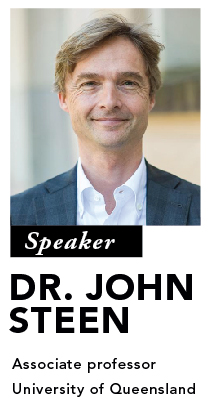 Disruption has become the most important economic phenomenon of the 21st century. Innovation creates new jobs and industries, but sometimes it also means the destruction of existing businesses. Public transport, accommodation, banking and education are all examples of industries that are experiencing different forms of disruption. The mining industry has largely been the same for decades, but what might disruption look like in mining?
Join Dr. Steen as he explores some of the trends in the mining industry and what form this disruption might take. Some triggers for radical change in the industry are already on the horizon.
John Steen is discipline leader in Strategy and Entrepreneurship at the University of Queensland's Business School in Brisbane. He is also a Senior Research Fellow at the Australian Insititue of Business and Economics.
He is currently leading major international research studies on the subject of innovation and sustainable development in the resources sector and in developing economies. This includes the transition to new digital business models and performance in meacapital ($1billion +) projects, particularly in the resources sector. Current partners in these projects include University College London, Cambridge University, University of British Columbia, UQ Sustainable Minerals Institute and Ernst and Young (EY).
Dr. Steen is highly sought after as a guest speaker and commentator and has given talks on strategy and innovation to businesses and governments in Australia, Asia and Europe. In 2014 he released two reports on the future of the global mining industry with EY that received international media coverage, including commentary in The Wall Street Journal and Financial Times. He is currently editor for the Project Management Journal, the research journal of the Project Management Institute.
Speaking of Engineering is hosted by the Faculty of Engineering and Applied Science at Memorial University and the Professional Engineers and Geoscientists of Newfoundland and Labrador.
A full-length recording of the lecture can be viewed below.