Dr. Bruce Pike
Have you ever wondered how engineering has revolutionized brain imaging?
Speaking of Engineering
October 17, 2017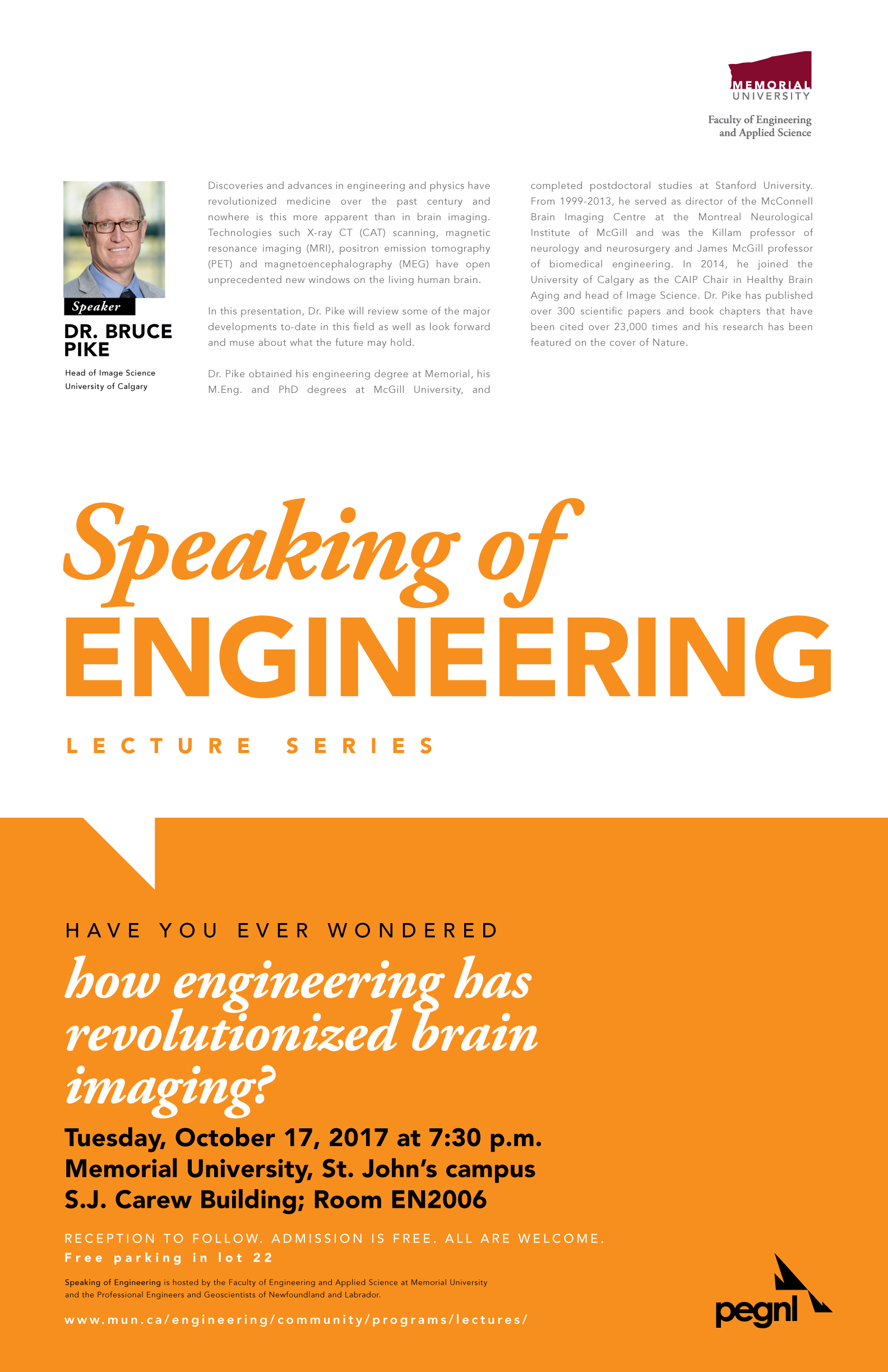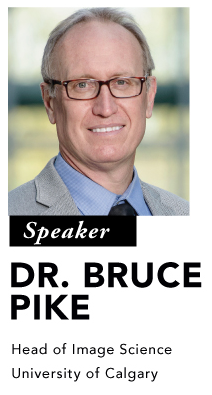 Discoveris and advances in engineering and physics have revolutionized medicine over the past century and nowhere is this more apparent than in brain imaging. Technologies such as X-ray CT (CAT) scanning, magnetic resonance imaging (MRI), positron emission tomography (PET) and magnetoencephalography (MEG) have open unprecendented new windows on the living human brain.
In this presentation, Dr. Pike will review some of the major developments to-date in this field as well as loofk forward and muse about what the future may hold.
Dr. Pike obtained his engineering degree at Memorial, his M.Eng and PhD degrees at McGill University, and completed postdoctoral sutdies at Stanford University. From 1999 - 2013, he served as director of McConnell Brain Imaging Centre at the Montreal Neurological Institute of McGill and was the Killam professor of biomedical engineering. In 2014, he joined the University of Calgary as the CAIP Chair in Healthy Brain Aging and head of Image Science. Dr. Pike has published over 300 scientific papers and book chapters that have been cited over 23,000 times and his research has been featured on the cover of Nature.
Speaking of Engineering is hosted by the Faculty of Engineering and Applied Science at Memorial University and the Professional Engineers and Geoscientists of Newfoundland and Labrador.
A full-length recording of the lecture can be viewed below.