Education Week - January 17-23, 2021
Jan 19th, 2021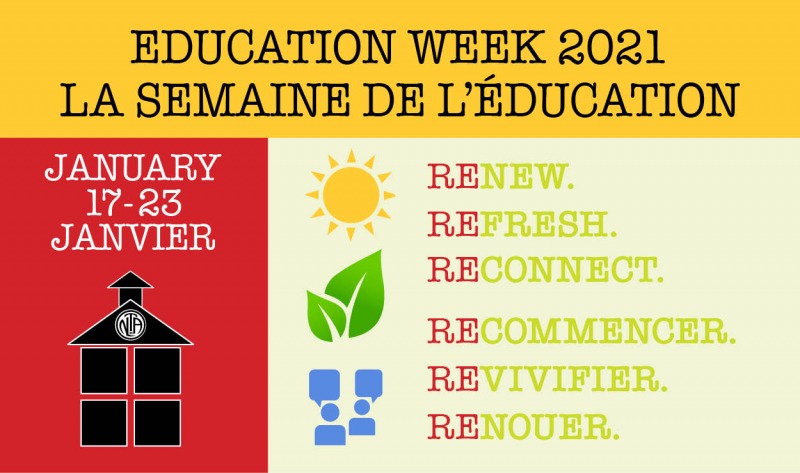 Education Week - January 17-23, 2021
It's Education Week! (January 17-23, 2021)
The Newfoundland and Labrador Teachers' Association (NLTA) designates a week each year to celebrating education and the importance of learning. The theme for 2021 reflects the current circumstances of all our students and educators and asks participants to focus on the 3Rs: Renew. Refresh. Reconnect.
This year's theme is about renewing our focus on mental health, taking time to refresh after a very stressful year and reconnecting not only with yourself, but also finding new ways to connect with peers. This past year has been a challenging one for everyone but we are finding new ways to learn, new ways to connect and new ways to ground ourselves and focus on what is important.
As part of Education Week, Memorial's Faculty of Education reached out to a current student, a teacher, and the faculty's dean, to learn more about how they each plan to focus on the 3Rs: Renew. Refresh. Reconnect. Read more here.