Education programs at Memorial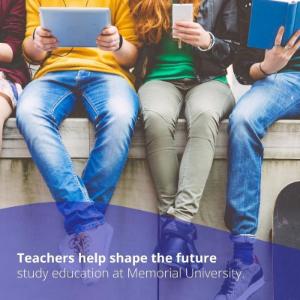 The Faculty of Education offers many programs to students who are wishing to pursue studies in education at the undergraduate or graduate levels.
Undergraduate degree and diploma programs prepare students to work in a wide variety of careers in the field of education and post-secondary education. Graduates can seek work in the K-12 school system as teachers, work in the post-secondary education system as instructors, or use their undergraduate credentials as a foundation for graduate studies in education and other disciplines.
Graduate degree and diploma program offerings are quite expansive and also prepare graduates to work in many K-12 and post-secondary education fields, such as leadership and administration, counselling, educational technology, and various areas of post-secondary education. The Doctor of Philosophy (Ph.D.) in Education program prepares graduates for faculty and leadership positions in various educational settings.