Emergency Information
Emergency numbers
Dial 9-864-4100 if in the Health Sciences Centre
Dial 4100 if in the Faculty of Medicine Building
Call 911 for cardio/pulmonary arrest (code blue) in the Faculty of Medicine Building and MUN areas of the Health Sciences Centre.

Emergency Codes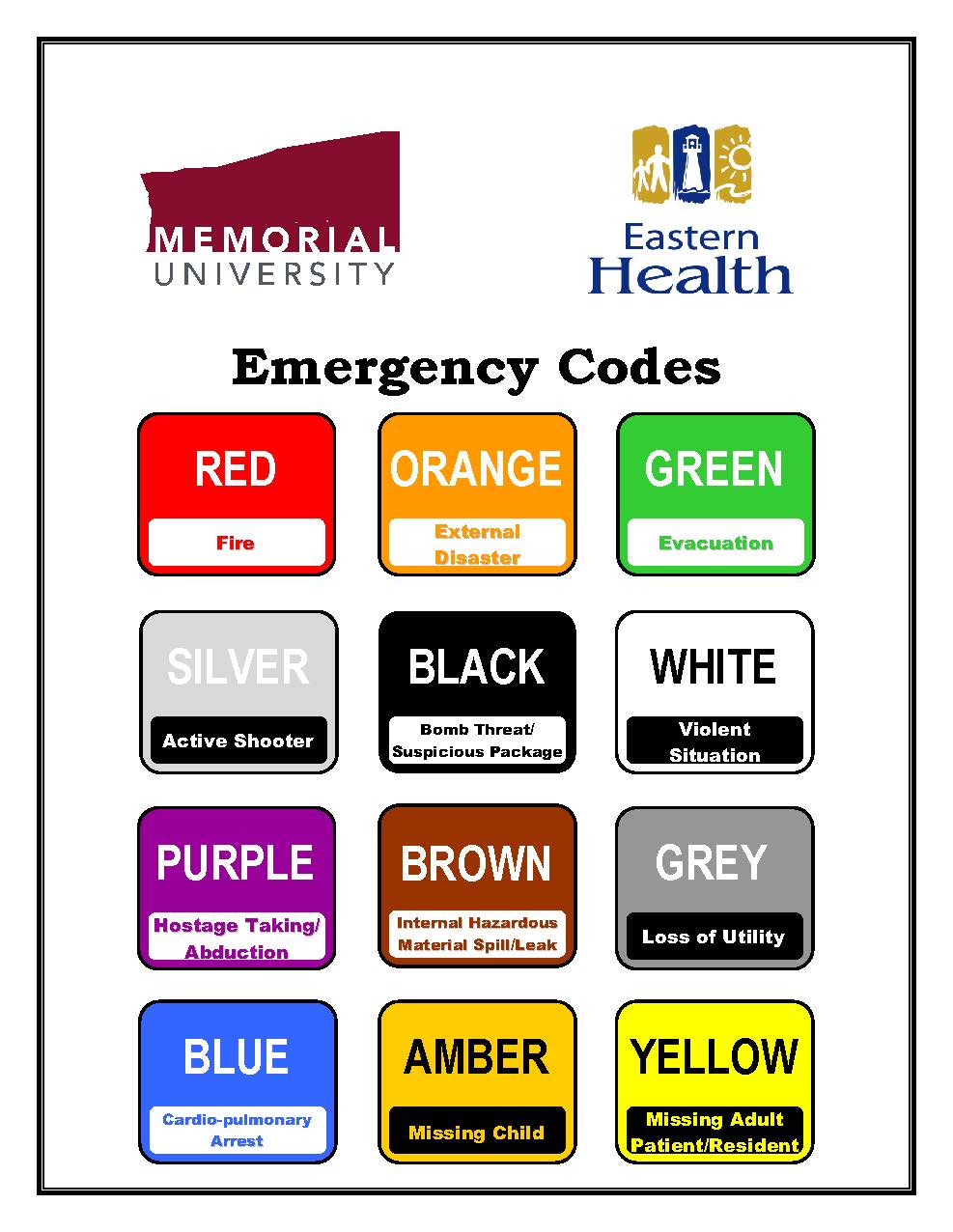 The Faculty of Medicine has adopted the Emergency Codes system of Eastern Health. See below the response procedures to be followed during Emergency Codes.

MUN Safe App

The MUN Safe App provides quick access to campus safety resources 24/7 and sends important safety alerts e.g. during campus emergencies. Download the app here.

Security Numbers

Campus Enforcement and Patrol contact for non-emergency issues:
Dial 8561 if in the Medical Education Centre
Dial 9-864-8561 if in the Health Sciences Centre
Paladin Security contact in the Health Sciences Centre for non-emergency issues:
These numbers are also valid after-hours, on week-ends and holidays.

Facilities Management

For Facilities Management emergencies after-hours (evenings, week-ends, holidays)
Dial 7600 if in the Faculty of Medicine building
Dial 777-2222 if in the Health Sciences Centre
For all facilities issues (emergency and non-emergency) during business hours and work requests, contact Facilities Coordinator Paulette Jones at Paulette.Jones@med.mun.ca or 864-6424. Refer to the Facilities Management section for more details.