The Dr. Jon Lien Memorial Scholarship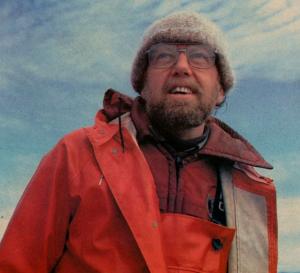 This entrance scholarship was established to commemorate the life and work of Dr. Jon Lien, C.M.,O.N.L., through initial contributions by his friends, colleagues, students and family.
Through his work at Memorial University (1968-1996) Dr. Lien became an international leader in marine conservation and animal behaviour. His pioneering methods to release entrapped whales from fishing gear - including the development of acoustic alarms to warn whales away from such entrapments - earned him unequalled respect with both fishermen and scientists around the globe.
His work brought talented students to Memorial, empowering them by demanding excellence and maximum commitment while strongly believing in their potential.
A substantial contribution to the scholarship was provided by family and friends of Dr. Deane Renouf, a student of Jon's, who passed away in 1993. In the spirit of collaboration that Jon held dear, this scholarship will honor the memories of both mentor and student. Dr. Renouf was instrumental in establishing the Cognitive and Behavioral Ecology program at Memorial University and was a noted marine mammal ecologist in her own right.
The scholarship will be awarded to a full-time entering graduate student undertaking studies in marine animal behaviour, marine conservation, coastal community revitalization or a current fishery challenge. The scholarship will be valued at a portion of the income from the endowment and will be awarded by the Dean of Graduate Studies upon recommendation from the Dean of Science.
Support the scholarship
Tax-deductible donations can be sent to The Dr. Jon Lien Memorial Scholarship, Memorial University of Newfoundland, St. John's, NL, A1C 5S7 or you can make an on-line donation. In the designation information box, state "The Dr. Jon Lien Memorial Scholarship"; be sure to fill in your name and address to expedite the receipt for tax purposes.
Contact:
Alumni Affairs & Development
Memorial University of Newfoundland
St. John's, NL, A1C 5S7
Canada
munalum@mun.ca
1-800-700-4081 (toll free)