Paradigm
Paradigm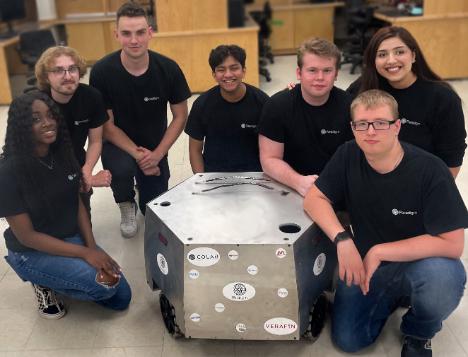 The Competition
Paradigm has a standing history of design competitions from having competed for four years in the SpaceX Hyperloop Competitions and the first Boring Company competition before pivoting to the Intelligent Ground Vehicle Competition (IGVC) in 2022. IGVC is an annual international robotics competition for teams of undergraduate and graduate students. It is hosted by Oakland University in Rochester, Michigan. The objective is to design and build an autonomous ground vehicle that can self-navigate in unknown environments with varying obstacles.
The Team
Paradigm is team of students from Memorial University of Newfoundland and College of the North Atlantic currently focused on competing in the IGVC. Paradigm allows students of different disciplines to come together and work towards a common goal. The team is composed of mechanical, electrical, and computer engineering students, as well as business students. Collaboration between all disciplines and how students of all experience levels work as a team is hugely important to our success as a group. Paradigm's goal is to design and manufacture a fully autonomous vehicle capable of self-navigating through unknown environments with varying obstacles with no user input during operation.
Paradigm competed in the IGVC in June of 2022. The team partially qualified with an omni-wheel bot that was able to drive manually. The team is excited now more than ever; with previous competition experience under our belts, we are confident we can shoot for a podium spot at the competition for 2023, improving on our previous design iteration!
Want to Join?
If you are interested in joining the team or have any questions, email the recruitment team at hello@paradigmhyperloop.com
Click to read more about the competition and the team.