Francis Bambico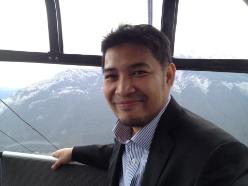 My research goals are focused on the neurophysiology and plasticity of the limbic forebrain in relation to stress vulnerability and resilience. My research program places a premium on translatability, as it is hinged upon uncovering potential neurobehavioural and molecular cerebral targets for the development of more effective and rapid-acting therapies for cognitive and affective disorders.
Psycho-affective disorders, such as depression, anxiety and schizophrenia, are complex and are often comorbid conditions. My approach therefore is integrative and attempts at characterizing normal and pathological brain function at the behavioural, neurophysiological and cellular levels. To this end, I conduct preclinical work using translational behavioural analysis, transgenic models, in vivo and in vitro electrophysiology, optogenetics, brain stimulation, and transcriptomic mapping and imaging to understand the neurobiological bases of disease progression, trajectories and resistance across different developmental stages.
An emergent theme in my research is the impact of ecological, drug-induced and pro-inflammatory stressors on homeostatic or synaptic scaling, the ability of neurons to auto-regulate their activity and influence network activity, which appears to be strongly linked to neurobiological adaptations associated with depression, stress resilience and rapid antidepressant and stress-adaptive response. I am currently investigating the molecular link between synaptic scaling and stress controllability, with an emphasis on the potential roles for endocannabinoids and calcium-activated potassium channels in the prefrontal cortex and brainstem monoamine systems.
I also have extracurricular interests in the impact of therapeutic brain stimulation on personal and social identity, in the dialogue between the neurosciences and culture and in explorations of Girardian interdividual psychology.
Background
I obtained my undergraduate degree and some postgraduate work in physiological and experimental psychology at the University of the Philippines. I then completed a master's degree at the International Max Planck Research School and Eberhard Karls Universität Tübingen (Germany), with internship placements at the Center for Brain Research of the Medical University of Vienna. I pursued a Ph.D. in Neurological Sciences at McGill University as an FRSQ scholar, specializing in neurobiological psychiatry and mood disorders research. I then received further training as a CIHR postdoctoral fellow at Yale and at the Centre for Addiction and Mental Health in Toronto.
Mentoring
I am currently accepting highly motivated postdoctoral fellows, graduate (M.Sc. and Ph.D.) trainees and undergraduate honors students seeking supervision on projects related to the neurobiology of stress, psycho-affective disorders and therapeutic brain stimulation (deep brain, transcranial magnetic and transcranial direct current stimulations). For details, please contact me or visit our website.
Publications
Bambico FR, Duranti A, Nobrega JN, Gobbi G (2016). The fatty acid amide hydrolase inhibitor URB597 modulates serotonin-dependent emotional behaviour, and serotonin-1A and serotonin-2A/C activity in the hippocampus. European Neuropsychopharmacology
26(3):578-90.
Bambico FR, Bergman T, Diwan M, Laver B, Li J, Darvish-Ghane S, Amorin B, Nobrega JN, Hamani C (2015). Neuroplasticity-dependent and -independent mechanisms of chronic deep brain stimulation in stressed rats. Translational Psychiatry 5:e674.
Bambico FR, Lacoste B, Hattan PR, Gobbi G (2015). Father absence in the monogamous California mouse impairs social behaviour and modifies prefrontal glutamatergic and dopaminergic synapses. Cerebral Cortex 25(5):1163-75.
Gobbi G, Nuñez N, McLaughlin R, Bambico FR (2015). Effects of delta-9-THC, synthetic cannabinoids and FAAH inhibitors on mood and serotonin neurotransmission. In The neuropathology of drug addictions and substance misuse (pp. 815-26).
Mahar I, Bambico FR, Mechawar N, Nobrega JN (2014). Stress, serotonin and hippocampal neurogenesis. Neuroscience and Biobehavioural Reviews 38:173-92.
Bambico FR and Belzung C (2013). Novel insights into depression and antidepressants: synergy between synaptogenesis and neurogenesis? In Current topics in behavioral neurosciences, volume on neurogenesis and neuroplasticity (pp. 243-91).
Garces-Bacsal M, Bambico FR (2013). Psychobiology of giftedness: beyond the nature -nurture issue. In: Finding John Galt: people, politics, and practice in gifted education (pp. 227-54).
Bambico FR, Hattan PR, Garant JP, Gobbi G (2012). Effect of delta-9-tetrahydrocannabinol on behavioural despair and on presynaptic and postsynaptic serotonergic activity. Progress in Neuro-Psychopharmacology and Biological Psychiatry 38(1):88-96.
Liu RJ, Lee FS, Li XY, Bambico FR, Duman RS, Aghajanian G (2012). Brain-derived neurotrophic factor val66met allele impairs basal and ketamine-stimulated synaptogenesis in prefrontal cortex. Biological Psychiatry 71(11):996-1005.
Bambico FR, Cassano T, Dominguez-Lopes S, Katz NS, Walker CD, Piomelli D, Gobbi G (2010). Genetic deletion of fatty acid amide hydrolase alters emotional behaviour and serotonergic transmission in the dorsal raphe, prefrontal cortex and hippocampus. Neuropsychopharmacology 35(10):2083-100.
Bambico FR, Nguyen N, Katz N, Gobbi G (2010). Chronic exposure to cannabinoids during adolescence but not during adulthood impairs emotional behaviour and monoaminergic neurotransmission. Neurobiology of Disease 37(3):641-55.
***For a more up-to-date publication list, please see: https://www.mun.ca/psychology/translational-neuroscience-lab-tronlab/