Gamelan Sagara Asih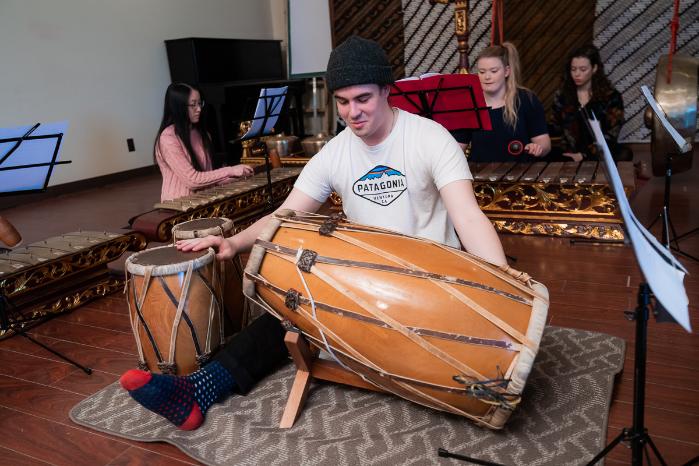 Gamelan Sagara Asih is a Sundanese gamelan from Western Java. Gamelans are named after the special features of the place they live. Sagara means harbour, a safe haven, and refers to the beautiful St. John's harbor. Asih refers to a spiritual kind of love and also recognizes the donation by Rita Love that made it possible for us to purchase the instruments.
The ensemble includes xylophone type instruments, inverted pots and gongs all encased in gorgeous frames with carved golden dragons. Stringed instruments, flutes and drums round out the ensemble. It was specially made for the School of Music by master artisan Tentrem Sarwanto and tuned to replicate another famous Sundanese gamelan, Toronto's Evergreen Club Gamelan.
Questions? Contact the School of Music at music@mun.ca.
Check us out on Youtube!