School of Music
At Memorial University's School of Music, we are committed to YOUR development. Through our diverse program offerings and rich community-based programs you will have the freedom and opportunity to explore your passions. In our close-knit and supportive community, you will build life-long friendships as you develop the skills and confidence to express yourself - as a musician, as a scholar, and as a global citizen. Our world-class faculty, dedicated staff, and outstanding facilities are committed to helping you create the future you imagine.
Events
News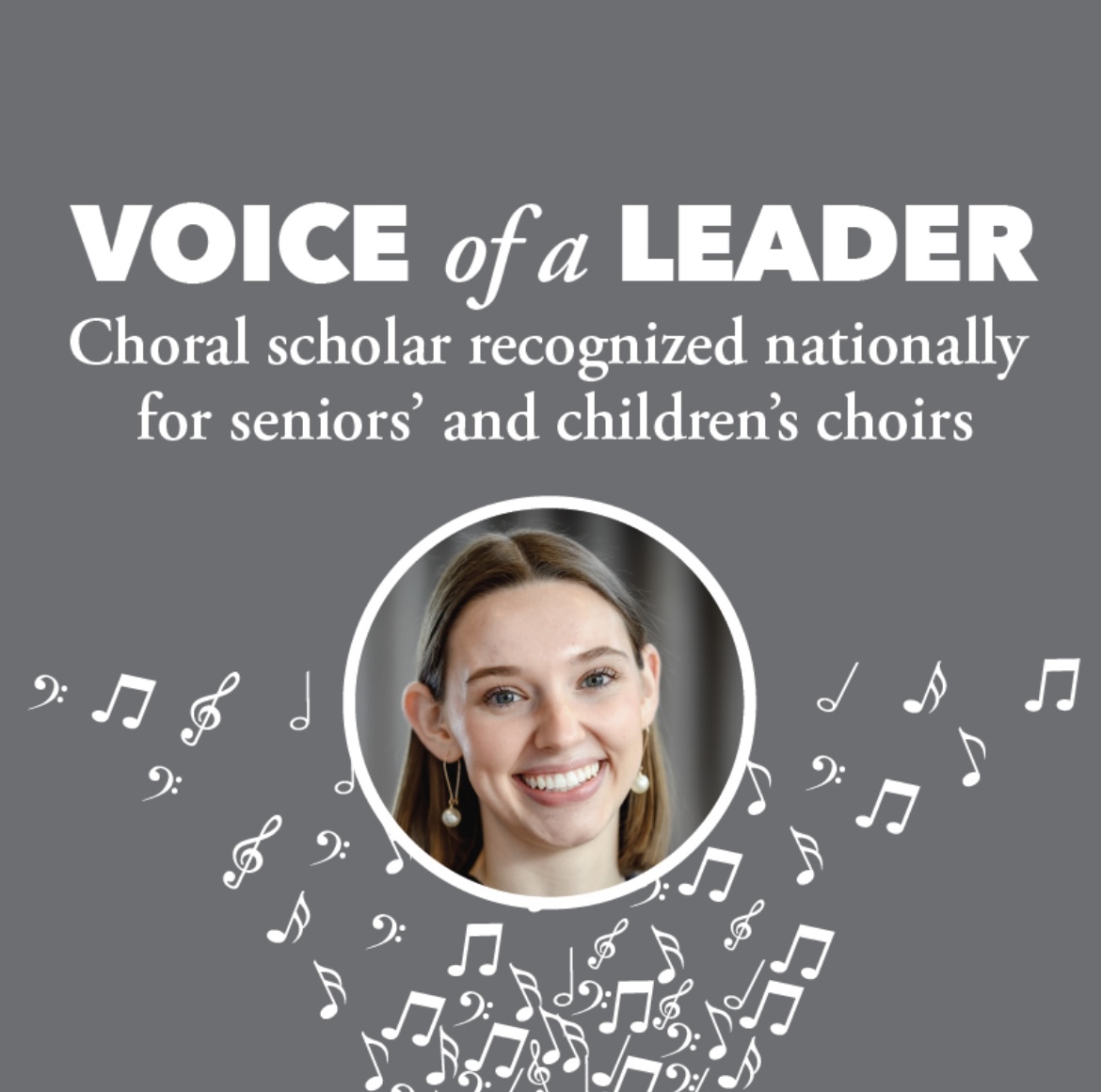 A Memorial University School of Music student has been recognized as a 3M National Student Fellow by The Society for Teaching and Learning in Higher Education.
Anna Mercer, from Coley's Point, N.L., is the second student from Memorial University to receive the fellowship, and the first one since 2014.
The 3M National Student Fellowship honours up to 10 full-time diploma and undergraduate students at Canadian post-secondary institutions who demonstrate outstanding leadership in their programs and in their lives beyond their academic experience.
"I am honoured to have received the 3M national student fellowship award as an undergraduate student of Memorial University," said Ms. Mercer. "This achievement would not have been possible without the knowledge and skills I have gained through the education and experiences provided by this institution. I am incredibly proud to represent Memorial University and look forward to using the skills I have learned here to pursue a successful career."
Read more about it in the MUN Gazette.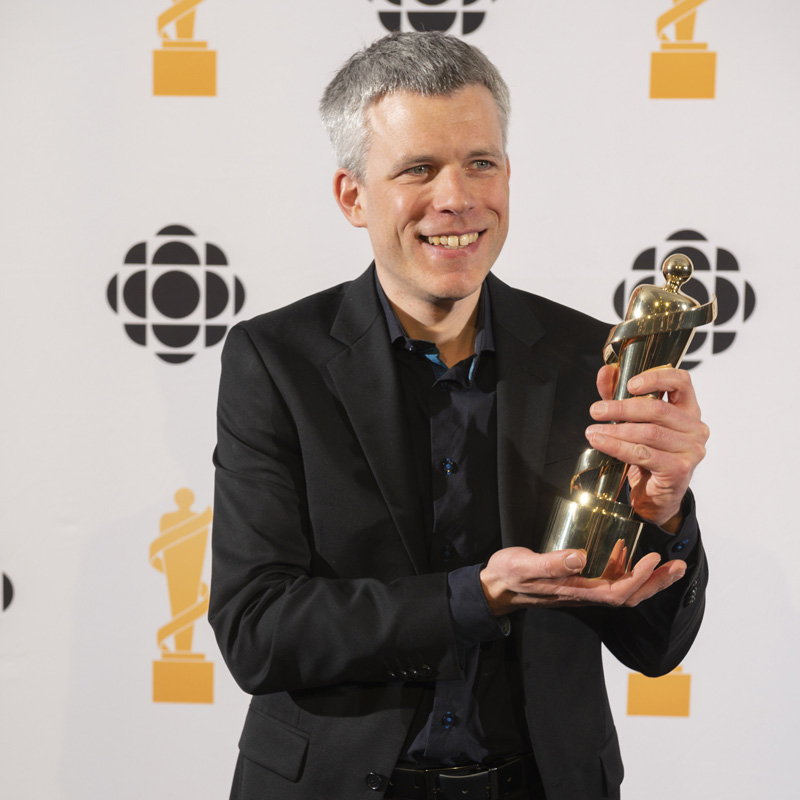 Congratulations to our Jazz Studies Professor, Florian Hoefner, on his Trio winning the 2023 JUNO Award for Jazz Album of the Year (Group) for the album Desert Bloom.

Well deserved! Congratulations, Florian, from all of your students & colleagues at the School of Music!

#MusicAtMemorial alumna Bekah Simms also took home the JUNO for Classical Composition of the Year! Bravo, Bekah!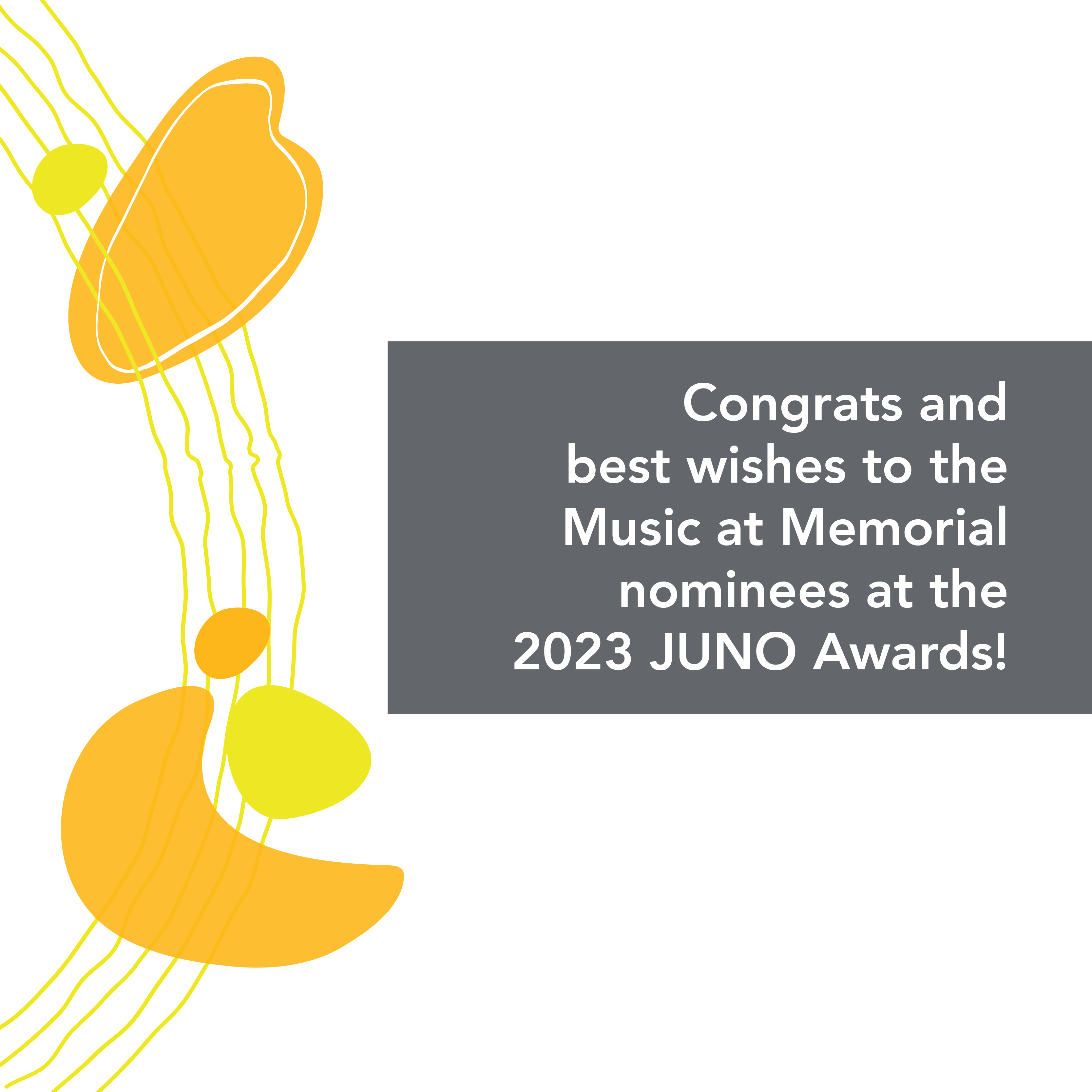 Congratulations are in order for several members of the Music at Memorial community who have been nominated for JUNO Awards, which will be presented in ceremonies on March 11 & 13, 2023 in Edmonton, AB!
The Florian Hoefner Trio, led by faculty member
Florian Hoefner
, is nominated for the second time for Jazz Album of the Year: Group for their album Desert Bloom. In addition, composer and Music at Memorial alumna
Bekah Simms
is nominated for Classical Composition of the Year for her composition "Bestiary I & II," marking her third nomination in this category. Music at Memorial alumna Susan Evoy has also been nominated for the MusiCounts Teacher of the Year Award, which will be presented at the 2023 JUNO Awards Ceremony.
We have our fingers crossed, and we will be rooting for you all!