Chamber Orchestra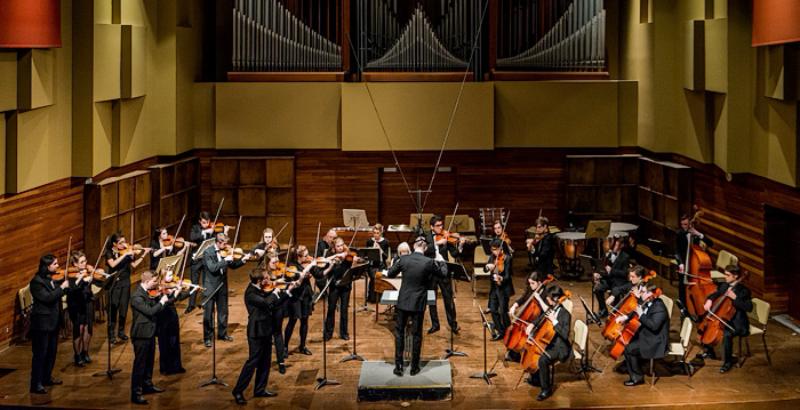 Auditions are required of any musician interested in joining the Chamber Orchestra. All Memorial University students with experience performing in a wind band setting are welcome to audition.
Fall 2023 Auditions will take place in September 2023. Stay tuned for more details.
---
Since its inception in 1995, the Chamber Orchestra has become an integral part of the music scene in St. John's.
The orchestra has been involved with a number of major collaborations within the School of Music, including fully staged opera productions of Mozart's Cosi fan Tutte and The Magic Flute, Menotti's The Medium, Humperdink's Hansel and Gretel, and Will Todd's Alice's Adventures in Wonderland. The orchestra has also performed Beethoven's Choral Fantasy and Brahms' Schicksalslied with the Festival Choir.
Along with the Lady Cove and Newman Sound choirs, the Chamber Orchestra presented the Canadian premiere of Arvo Part's In Principio. In 2019, the orchestra performed alongside renowned Canadian pianist Jon Kimura Parker in Gershwin's Piano Concerto in F.
The Chamber Orchestra provides its members with the opportunity to study and perform a wide range of standard and new repertory that has recently included works by Beethoven, Brahms, Schoenberg Sibelius, Shostakovich and Schnittke as well as contemporary Canadian composers. Each year the orchestra proudly presents the winner of the School of Music's annual student concerto competition.
Questions? Contact Dr. Vernon Regehr, Director of the Chamber Orchestra.