Chamber Choir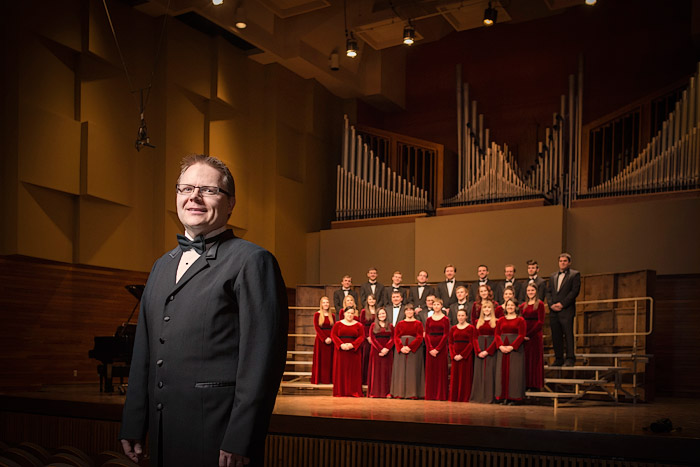 Auditions are required of any musician interested in joining the Chamber Choir. All Memorial University students with experience singing in a choir are welcome to audition.
Fall 2023 Auditions will take place in September 2023. Stay tuned for more details.
---
The Chamber Choir is a small group dedicated to singing advanced choral repertoire. The choir is frequently called upon as an ambassador for Memorial University.
First formed in 1975 under Donald F. Cook, the choir has played a key role in the development of choral music in the community through frequent concerts and clinics at School of Music and throughout the province. The choir has also represented Newfoundland and Memorial University in various national and international tours.
The choir has appeared regularly in the international choral festival, Festival500, Sharing the Voices and under the direction of its former conductor, Dr. Douglas Dunsmore, won several national awards including the National Music Festival Lincoln trophy, the CBC Amateur Choir Competition (twice) and the 2010 Association of Canadian Choral Communities Amateur Choral Competition.
If you are interested in auditioning for the MUN Chamber Choir, contact Dr. Jakub Martinec at jmartinec@mun.ca.