Meghan Forsyth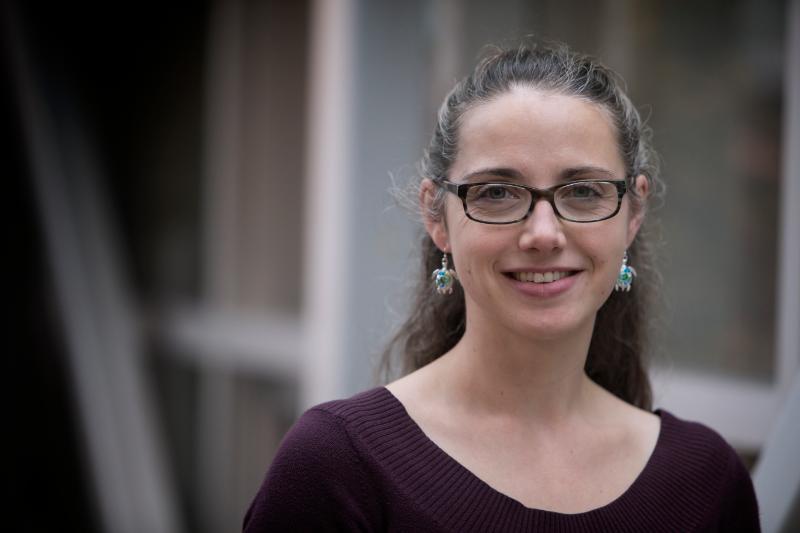 Assistant Professor
Ethnomusicology
President's Award for Teaching Excellence, 2017
B. Mus. (Lethbridge)
M. Phil. (Cambridge)
Ph.D. (Toronto)
mforsyth@mun.ca
Room: SN-1047A
864-4722
Meghan Forsyth is Assistant Professor of Ethnomusicology in the School of Music. Her research examines music and dance traditions of the Acadian diaspora, with particular focus on issues of language and cultural sustainability, tourism, and secular pilgrimage. Since 2015, she has been engaged in collaborative research with Dr. Ursula Kelly (Professor Emerita, Faculty of Education, Memorial) and community partners on the songs and stories of the woods workers of Newfoundland and Labrador.
Meghan has published in the Journal of the Society for American Music, MUSICultures, Okinawan Journal of Island Studies, SHIMA: The International Journal of Research into Island Cultures, Them Days, Island Magazine, and Canadian Folk Music. She has a chapter in the edited volume Contemporary Musical Expressions and Cultural Resonances in Canada (2020), and is co-editor of a special issue of MUSICultures on anti-racist pedagogies in ethnomusicology. She is co-author, with Ursula A. Kelly, of The Music of Our Burnished Axes: Songs and Stories of the Woods Workers of Newfoundland and Labrador (2018).
Meghan has produced a wide range of applied ethnomusicology projects, including a traveling, multimedia exhibit and forthcoming website on the cultural legacies of Newfoundland and Labrador's overseas wartime forestry units, an award-winning museum exhibit and accompanying website on Acadian dance traditions on Prince Edward Island (Canada), and various media projects published by the Research Centre for the Study of Music, Media, and Place (MMaP).
Meghan's research has been supported by research grants and awards from the Social Science and Humanities Research Council of Canada, Digital Museums Canada, Office of Public Engagement at Memorial University, Association for Sound Recording Collections, Helen Creighton Folklore Society, Sir Ernest MacMillan Memorial Foundation, Government of Ontario, University of Toronto, British Library World and Traditional Music Sound Archive, Cambridge Commonwealth Trust, and the University of Cambridge.
Meghan served as Acting Director of the Research Centre for the Study of Music, Media, and Place (2020–2021) and Director of the Bruneau Centre for Excellence in Choral Music.
She teaches graduate seminars in ethnomusicology and undergraduate music courses, including Thinking & Writing about Music, Music and Ecology, Music in Canada, and Music of the Modern World. She also developed an online course on North American Popular Music.