2022 Graduates - Sannu Lawt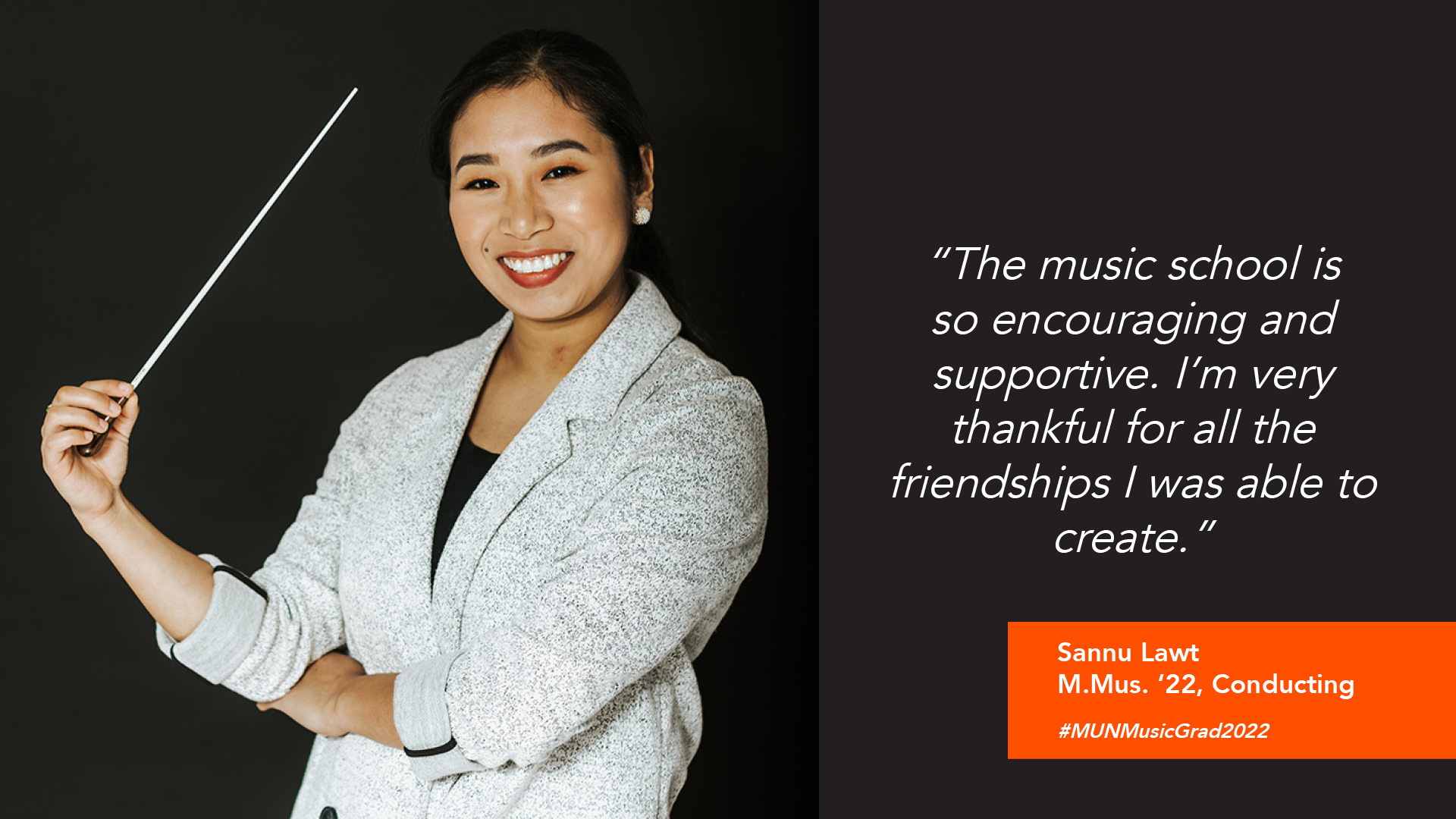 Sannu Lawt
M.Mus. '22, Conducting
What is your favourite memory from your time here?
So many good memories to choose from! My top favorites are:
Going out to the Duke with my class at the end of the term.
Having my professor's son ask for a peanut butter sandwich during one of our online lessons
Performing my recital! Having the experience to conduct and work with such great musicians is a top highlight.
What advice would you have for someone starting their degree?
Surround yourself with people that can support you and help you through the hard times. Some days are gonna be more difficult than others. Having a group of people who can encourage you is such an important thing (whether that's your best friend, parents, teacher, or classmate). It's also nice to rejoice with people when you finish a goal. It makes the hard and fun times all the more sweeter.
I also definitely encourage reaching out to your professor whenever you need help. Don't wait till the last minute. Every professor wants to see you succeed and they truly want to help you in whatever way they can. I'm so grateful for all the assistance I have received from all my professors throughout this degree.
Why Music at Memorial?
One thing that stuck out to me about MUN was how welcoming and accommodating the students and professors are. During my audition, I had another grad student dedicate her time to give me a huge tour of the whole campus and was kind enough to introduce me to other students and staff and I created friendships from that very day! The music school is so encouraging and supportive. I'm very thankful for all the friendships I was able to create.
What's next?
Besides graduating, I'm getting married this summer. Looking forward to celebrating this summer for many good reasons.