2022 Graduates - Chanel Rolle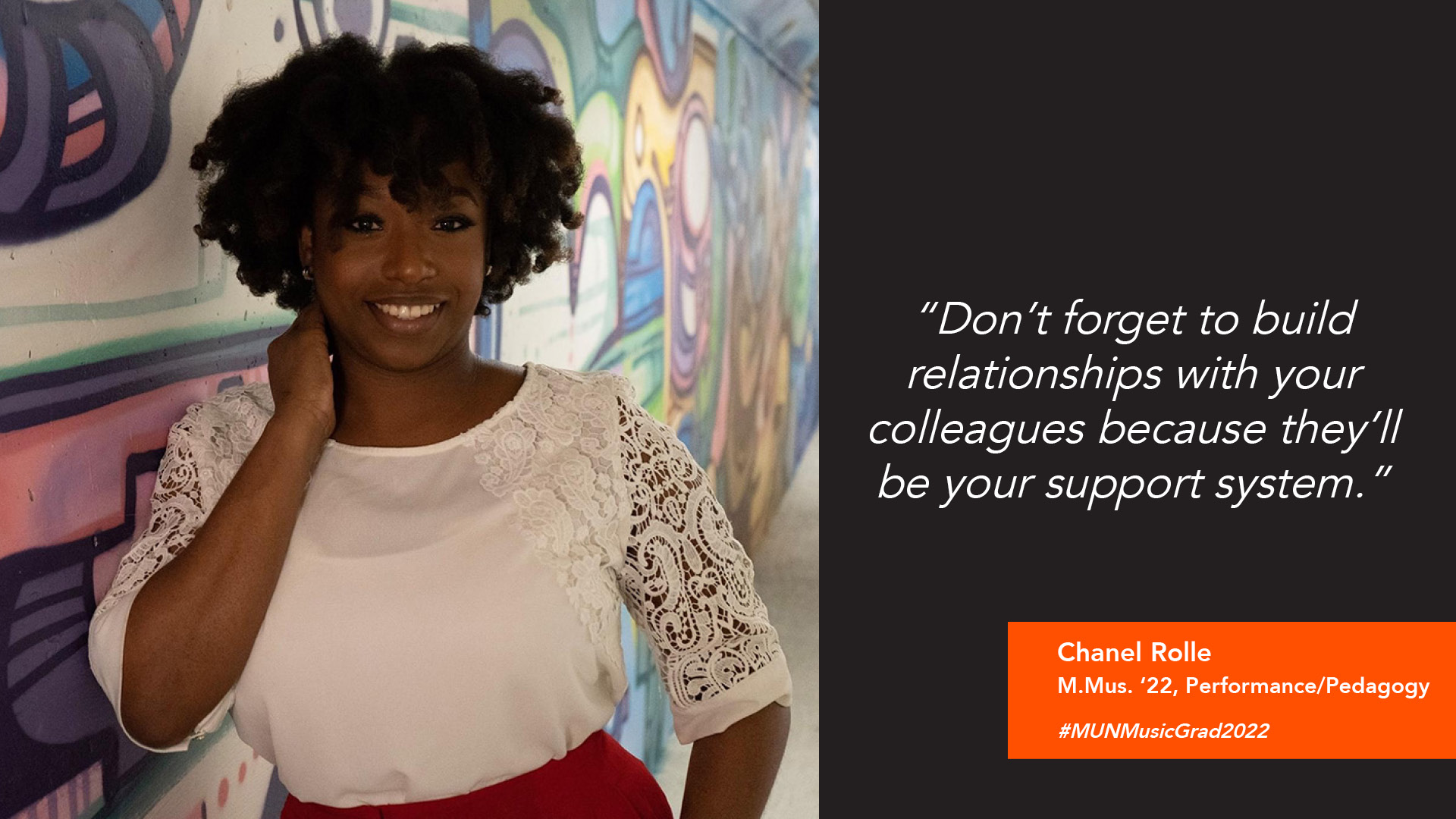 Chanel Rolle
M.Mus. '22, Performance/Pedagogy (Voice)
What is your favourite memory from your time here?
Choosing a favourite memory is challenging because I've had so many wonderful moments throughout the course of my Masters degree. If I had pick my ultimate favourite, it would be those moments where my colleagues and I worked together to put on productions with the opera workshop and the DEA chamber ensemble!
What advice would you have for someone starting their degree?
Time flies! Don't forget to build relationships with your colleagues because they'll be your support system.
P.S: Never doubt yourself!
Why Music at Memorial?
The performance and pedagogy program at MUN's School of Music provided a supportive environment that allowed me to explore my interests as a musician and young professional.
What's next?
Firstly, take a break! Then explore my musical interest while I continue to find ways to give back to my community.