Events Listing
Growing Your Ensemble Practice: Embodiment Workshop with Shannon Litzenberger
Location: Suncor Energy Hall
Thu, 06 Oct 2022 15:00:01 NDT - Thu, 06 Oct 2022 17:00:23 NDT
Growing Your Ensemble Practice: Embodiment Workshop with Shannon Litzenberger
Thursday October 6 2022, 3-5pm
Suncor Energy Hall
In this joyful, action-based, on-your-feet workshop, we will explore practices that support generative ensemble collaboration and cohesion. You will discover ways of recognizing your own default habits as a member of an ensemble, and cultivate practices that help you expand into new, imaginative possibilities as an artist. Capacities such as deep, embodied listening, navigating complexity and adapting to change are all key capacities for successful ensemble play. Drawing from improvisational practices embodied by dance and theatre artists, we will explore how we sense and feel a moment and practice responding in ways that open us to new possibilities. We will discover the ways in which our relational engagement with others and our world can generate positive, co-creative outcomes.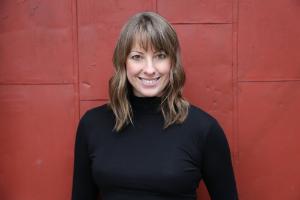 Shannon Litzenberger Biography
Shannon Litzenberger (she/her) is an award-winning dance artist, embodiment facilitator and experienced cultural leader working at the intersection of art, ideas and transformational change.
As a dancer and performance maker, her work explores our relationship to land, the politics of belonging, and the forgotten wisdom of the body. She collaborates frequently with the wind in the leaves collective and has been an invited resident artist at Soulpepper Theatre, Toronto Dance Theatre, Harbourfront Centre, Atlantic Ballet Theatre, Banff Centre, the Remai Modern, and the Gros Morne Summer Music Festival.
As a skilled freelance strategist, programmer, leadership developer, policy thinker and embodiment facilitator, she works with leading organizations in the arts, academia, and the corporate sector. She is currently a Program Associate with the Cultural Pluralism in the Arts Movement; a guest facilitator at the Ivey Business School; and a Chalmers Fellow, exploring the relationship between embodiment, leadership and social change. Her essay Why We Need Artists Right Now was featured in the May 2022 Issue of The Philanthropist. www.shannonlitzenberger.com