Meet the Majors - Comprehensive - Kendra Sutton
Apr 28th, 2022
In our Meet the Majors series, we are profiling current students and alumni of programs offered at Memorial University's School of Music! Whether you are a current student or thinking of applying, we hope these interviews help you gain insight into the range of programs that the School of Music has to offer. Visit this page to view a list of all of the majors and minors currently available for students.
A comprehensive major is recommended for students planning to apply for admission to the Bachelor of Music Education as a Second Degree. The Bachelor of Music Education (Second Degree) is administered by the Faculty of Education. Please see the Faculty of Education website here to find out the pre-requisite requirements for this program.
Meet Kendra Sutton, B.Mus. '21, B.Mus.Ed. '22!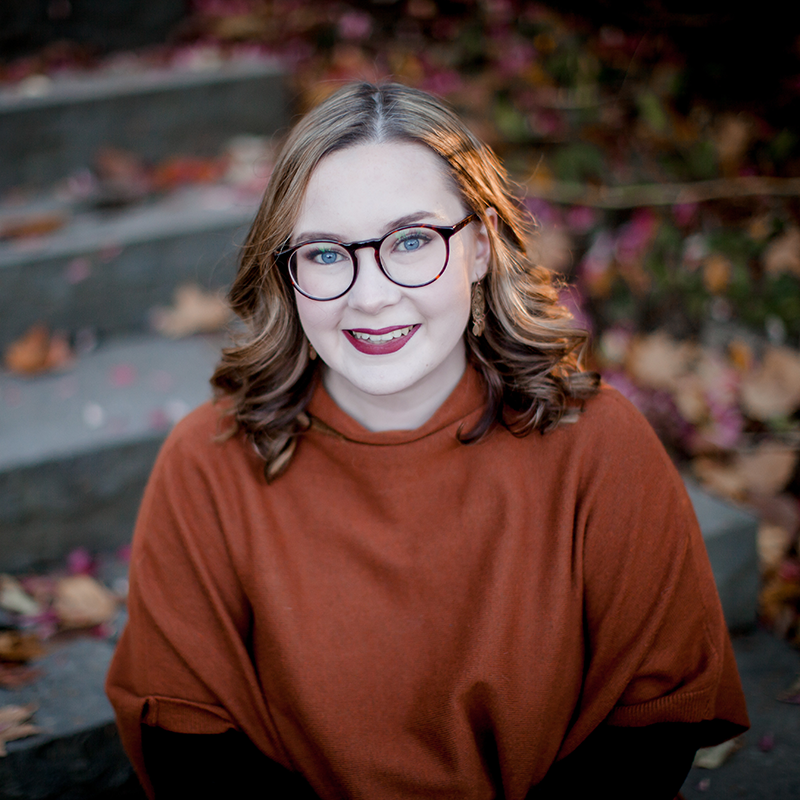 Kendra Sutton grew up in Goulds, NL but is currently living in beautiful downtown St. John's. She studied voice at Memorial University with the lovely Meghan Herder and graduated in April 2021. Kendra is now thoroughly enjoying the Music Ed. as a Second Degree program at Memorial. She is eager to complete her internship this coming September, and excited to graduate in December and dive into the wonderful world of teaching!
Music at Memorial: When did you first become interested in music?
Kendra: For as long as I can remember, I grew up with music around me. My family has always said that I could sing before I could talk. I remember going to my first music class in kindergarten and loving it. I was instantly drawn to my music teacher and looked forward to class. If there was ever an opportunity to sing I would do it. Overall, I think being around music from an early age shaped my love for it!
Music at Memorial: What are your career goals?
Kendra: What has always remained constant is that I want to teach in a school and work with the younger kids in primary/elementary. I would also love to branch off and have my own studio to teach on the side as well. I love teaching kids- I feel that's the age where you can experiment and teach music without the pressure to be amazing. Little kids are not afraid to be wrong and enjoy trying new things!
Music at Memorial: Why did you choose to study Music Education at Memorial?
Kendra: Having gone to Memorial throughout my undergrad I have seen firsthand what the Education program looks like from afar. I was able to talk to different teachers and friends who went through the program; to know their goals and what was offered. The courses that we take are tailored to aspects of the education system and they have set me up for every experience that I could be faced with. I really feel like this program is setting me up for a successful career in education!
Music at Memorial: What does Music Education as a Second Degree program look like at Memorial?
Kendra: We have weekly classes that are very hands on and interactive! Our techniques courses are where we learn the basics of every instrument in order to teach in the school system. Then, our methods course teaches us how to teach and there's also courses that explain different learning styles and kids. For example, Lab Band and Orchestra is a fun experience where I got to learn a new instrument and teach to my students. I got to teach flute and learned it in August and then taught in October. We also did violin and cello! It was super interesting to learn all of these instruments which I will definitely use in my career.
Music at Memorial: Do you have any advice for those looking to become composition majors?
Kendra: Research as many different avenues as you can when it comes to instruments and grab onto different opportunities!
Reflect on yourself and why you want to become a teacher. This program has brought up so many things that I have never thought about before, like what kind of teacher I what to be. I've taken what I've learned in Music Education and applied to my private teaching!
Let yourself be open to learning!
- Interview conducted by Music at Memorial's Winter 2022 Digital Marketing Intern, Sarah Knight.