Congratulations to our 2022 Graduates!
Jun 13th, 2022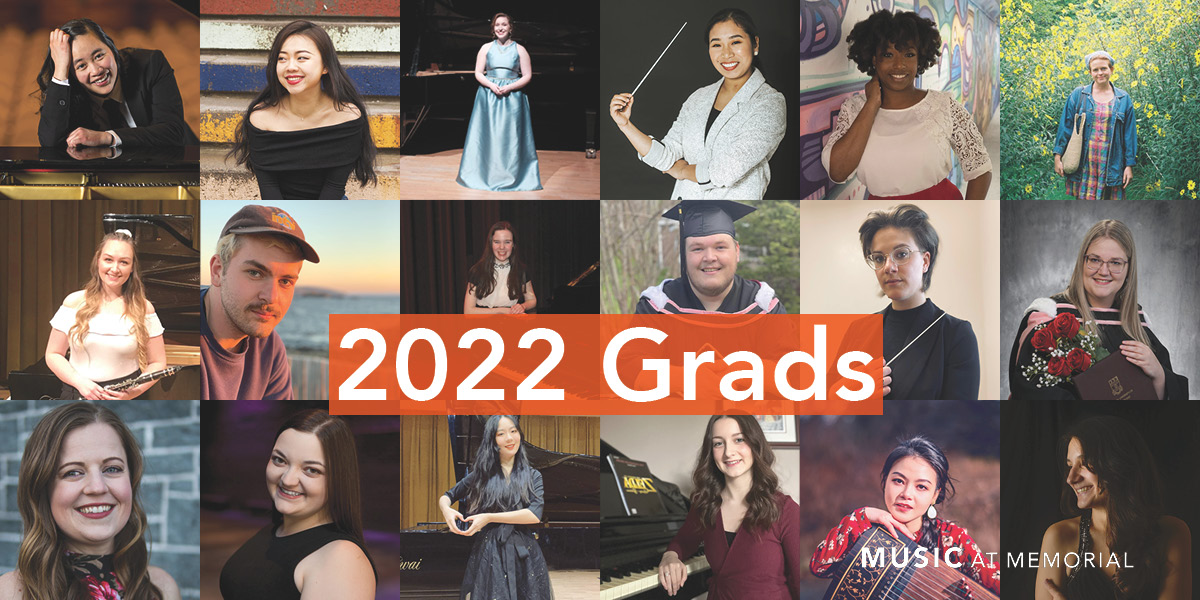 Congrats to all the 2022 Music at Memorial Graduates! We are so proud of all your hard work and wish you all the best on your future endeavours!
We profiled some of our 2022 Graduates and asked them about their favourite memories, their advice for new students, why they chose to study at Memorial, and what's next in their journey.