Congratulations and best wishes to the Music at Memorial nominees at the JUNO Awards!
Mar 8th, 2023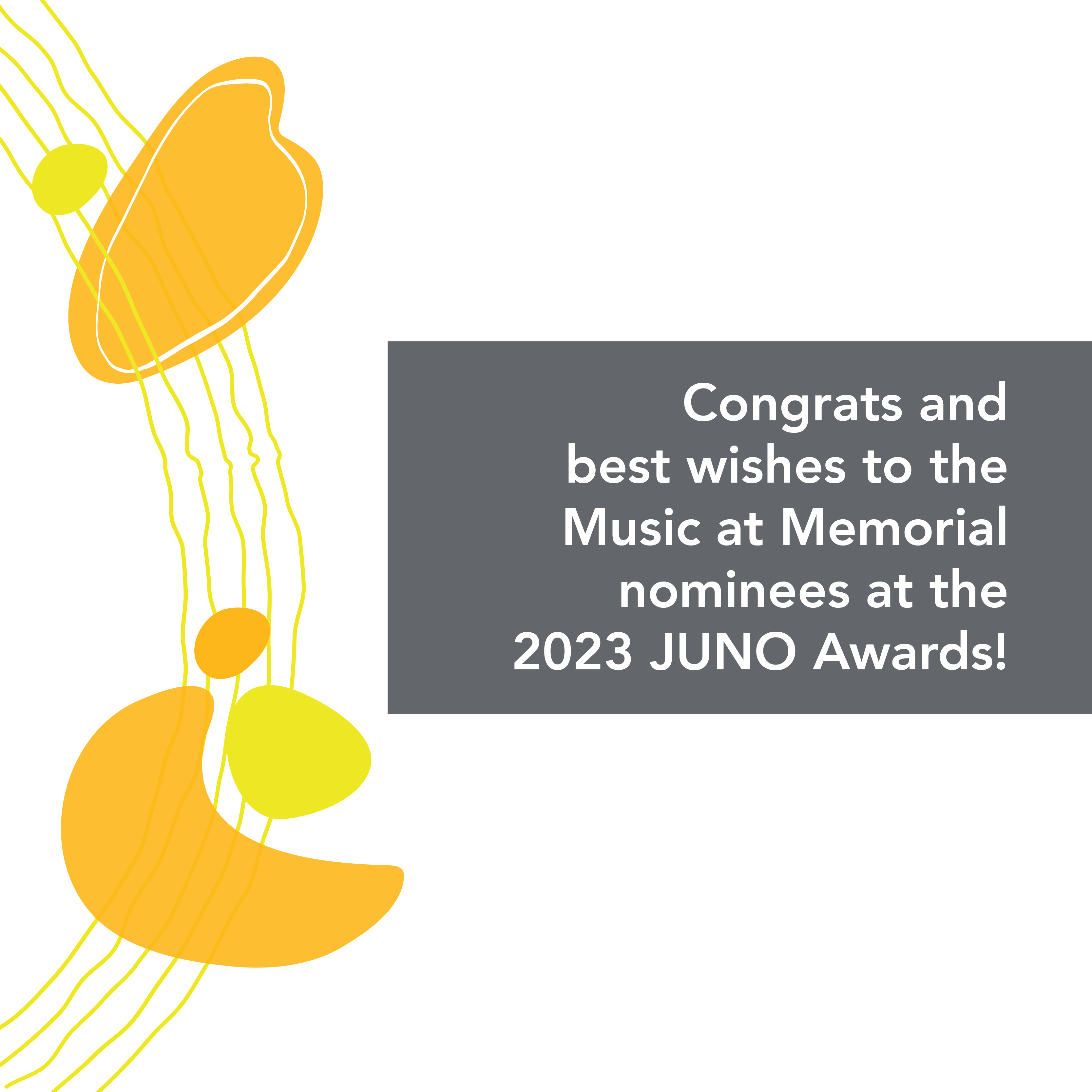 Congratulations are in order for several members of the Music at Memorial community who have been nominated for JUNO Awards, which will be presented in ceremonies on March 11 & 13, 2023 in Edmonton, AB!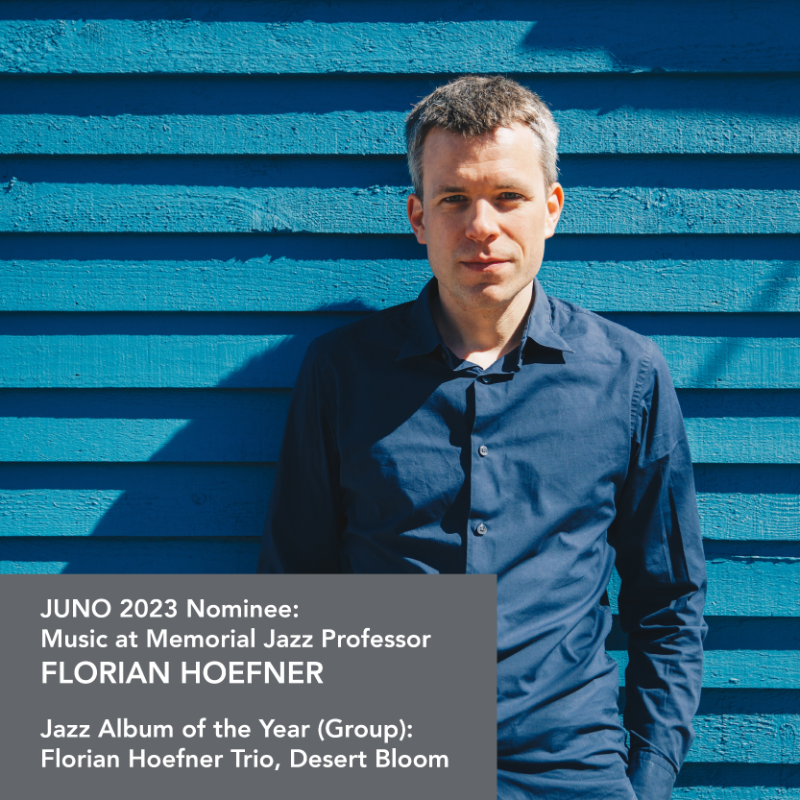 The Florian Hoefner Trio, led by faculty member
Florian Hoefner
, is nominated for the second time for Jazz Album of the Year: Group for their album Desert Bloom.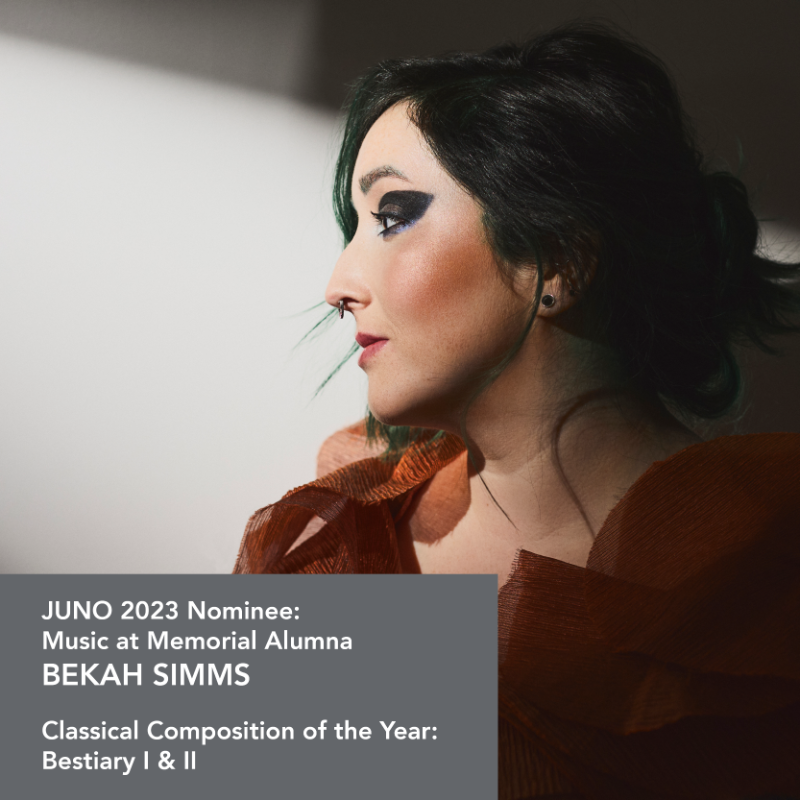 Composer and Music at Memorial alumna
Bekah Simms
is nominated for Classical Composition of the Year for her composition "Bestiary I & II," marking her third nomination in this category.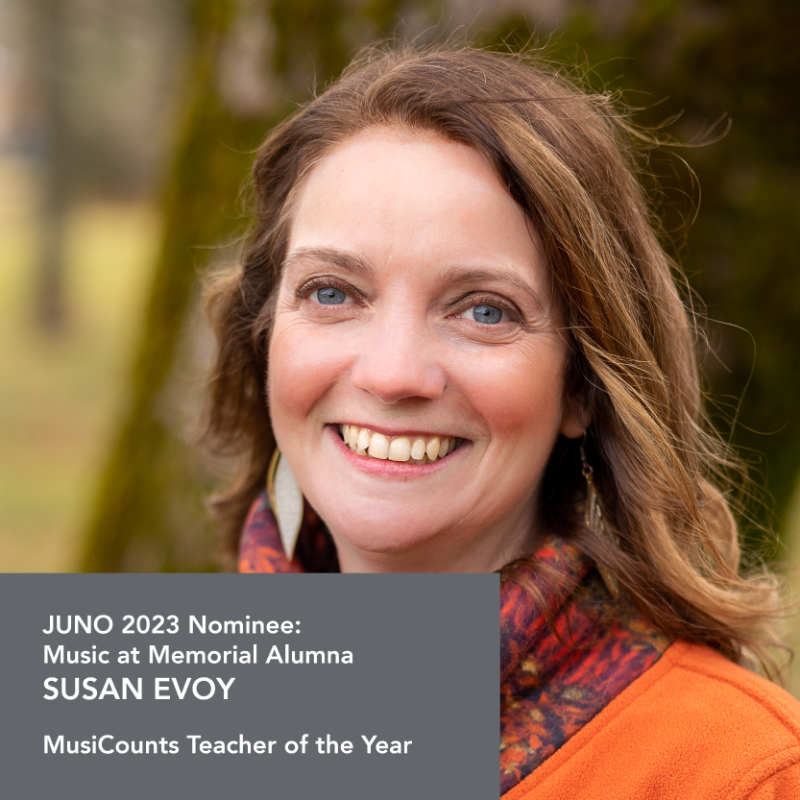 Music at Memorial alumna Susan Evoy has been nominated for the MusiCounts Teacher of the Year Award, which will be presented at the 2023 JUNO Awards Ceremony.
We have our fingers crossed, and we will be rooting for you all!