The Ken Reynolds Scholarship in Beothuk Archaeology
Feb 26th, 2017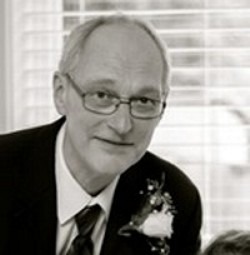 The Ken Reynolds Scholarship in Beothuk Archaeology
Ken Reynolds, formerly of the Provincial Archaeology Office, spent over three decades of his archaeological career investigating Beothuk sites throughout the province. His tireless dedication in documenting their culture is an inspiration to all and his research helped define what we now know of the Beothuk's essential role in Newfoundland and Labrador's cultural history.
If you are interested in contributing to this scholarship honouring Ken's memory and which will support future research, please follow the instructions posted below:
The link for credit card donations online is:
https://www3.mun.ca/alumni/giving.p001
Be sure to include "Ken Reynolds Scholarship" in the box labeled "Designation Information" near the top of the form.
If anyone would prefer to donate through a regular payroll deduction, there is a form available here:
http://www.mun.ca/…/facu…/Internal_Pledge_Form_Sept_2013.pdf
If you prefer, donors can call or email Sean Panting, Development Officer, Faculty of Humanities and Social Sciences, MUN and he will assist with arrangement the arrangements.
He can be reached at 709-864-7539 (MUN), 709-743-5348 (Mobile), or sean.panting@mun.ca.