North Atlantic Archaeology Journal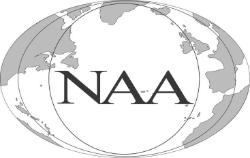 North Atlantic Archaeology is a journal dedicated to publishing research articles and preliminary reports focusing on, or related to, the archaeology of the North Atlantic region. This geographical loci includes the north-east coast of North America, the Arctic, Greenland, and north-west coastal Europe and Africa.
Call for Papers: Isolation and Innovation
Researchers are invited to submit papers for the latest volume on the topic of "Isolation and Innovation". Isolation is not a new state of affairs for the peoples of the North Atlantic region. How communities survived, and thrived, in isolation is worth reconsidering, especially considering the current situation in which many of us find ourselves. Authors are also welcome to submit papers on other themes for consideration. Review papers, original research, book reviews, and other short discussion pieces are welcome.
This volume of the Journal of North Atlantic Archaeology will be the first published as an open access journal through Memorial University Libraries - Electronic Journals.
Deadline for Submissions: 1 August 2021
Expected date of publication: April 2022
Manuscripts should be submitted to the editor until 1 August. Submitted manuscripts should not have been published previously, nor be under consideration for publication elsewhere (except conference proceedings papers).
Guidelines for Contributors
Submissions will be accepted from professional and avocational archaeologists, researchers at all stages in career, cultural resource managers, and any other interested individuals or parties. We especially encourage papers from emerging researchers.
Two submission types are considered; research reports and research notes. Research reports should be a comprehensive examination of a specific archaeological topic or problem, and of longer length, 30-50pp. Research notes are generally more brief, and are designed to introduce research in progress. Upon submission, each research report will be sent for anonymous peer review, while notes will be reviewed by the editor. The review period for a research report will be approximately 1 month. The edited manuscript will subsequently be returned to the author for a rewrite period that should not exceed 1 month. For research notes, 4 weeks will be required for the editing process and the same amount of time will be granted for rewriting. All copyright to published articles is the domain of North Atlantic Archaeology.
The manuscript should be submitted in MS Word, with any illustrations appended as TIFFs.
Captions should be complete sentences and be included as a separate list.
The author should also indicate where figures or tables should be placed within text.
The manuscript should include: title, author(s), abstract (a brief summary of paper not exceeding 200 words), any subheadings, references, acknowledgments, and author's address (including email if available).
Measurements are metric.
The CHICAGO AUTHOR-DATE style shall be used.
Book
Katona, Steven K., Valerie Rough, and David T. Richardson. 1993. A Field Guide to the Whales, Porpoises, and Seals from Cape Cod to Newfoundland. 4th ed. Washington: Smithsonian Institution Press.
Journal Article
Tuck, James A. and Ralph T. Pastore. 1985. "A Nice Place to Visit, but...Prehistoric Human Extinctions on the Island of Newfoundland". Canadian Journal of Archaeology 9(1): 69-79.
Article/Chapter in Edited Volume
Hood, Bryan C. 1999. "Pre-Dorset/Maritime Archaic Social Boundaries in Labrador." In Identities and Cultural Contacts in the Arctic, edited by Martin Appelt, Joel Berglund, and Hans Christian Gulløv, 120-128. Copenhagen: Danish Polar Centre Publications.
Unpublished Report
Crompton, Amanda. 2006. "The Placentia Archaeology Project, 2004: Interim Report." Unpublished report submitted to the Provincial Archaeology Office, Department of Tourism, Culture and Recreation, Government of Newfoundland and Labrador. St. John's, Newfoundland.
Any questions regarding bibliographic conventions can be addressed to the editor.
Dr Shannon Lewis-Simpson, smlewis@mun.ca
Previous Volumes
Published volumes can be purchased from the Department of Archaeology. $25.00 for students and $35.00 regular price.