Composting
Composting Made Easy
This tutorial is a basic introduction to composting that teaches you what composting is, how to do it, and solutions to common problems. It is perfect for beginners! It is broken up into 6 sections each with a 2-3 minutes educational video and a short quiz based on the information in that video. Don't worry about getting an answer wrong - the correct answer will be shown. After all, we're all here to learn!
If you are a resident of the City of St. John's, you may complete this course to purchase a discounted MMSB bin. Simply forward a copy of the Certificate of Completion that will be emailed to you at the end of the course to curbit@stjohns.ca and the City will contact you with instructions for purchase.
To access the tutorial, click on the "Start Tutorial" button below. You will be taken to a login page. Scroll to the bottom of the page and click on "Create New Account." Once you create an account, you will receive an email to confirm your account. Click the link in your email to confirm, then click the course title, "Composting Made Easy," and then click "Enrol me" at the bottom of the screen. Then you can get started! Click HERE for more detailed instructions for creating an account.
To start tutorial, please click the button below.

If you have trouble logging in, please email bgprograms@mun.ca or call 864-8590 between 10am and 4pm, Mondays-Fridays.
You may be contacted by MUN Botanical Garden at a later date with a link to an optional feedback survey.
---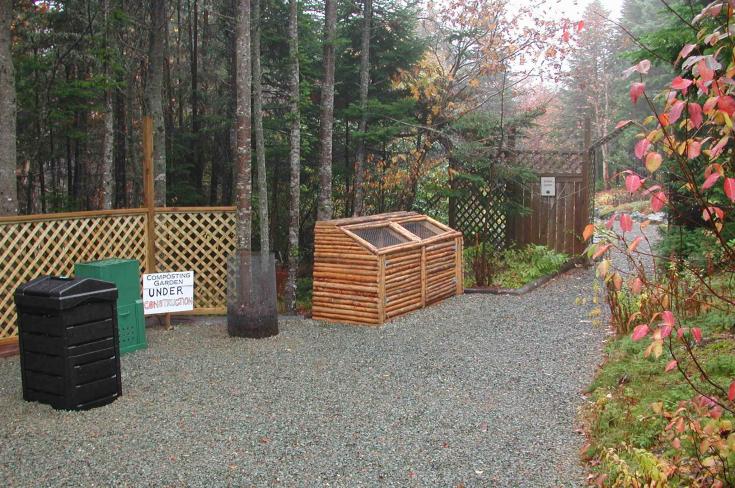 Composting is a great way to reduce the amount of waste we send to the landfill. Wastes from your kitchen and yard decompose naturally and turn into soil-enriched humus.
---
Check out our Composting Made Easy brochure. It contains concise information on home composting in Newfoundland.
---
Full composting booklet - 16 pages (PDF)
Assistance for this publication was
provided by: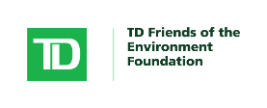 For further information on composting, please refer to the composting leaflets:
1. Nature: The Great Recycler - composting benefits and background (PDF)
2. Let's Compost! - what you can and cannot compost and green/brown balance (PDF)
3. The Compost Bin - location and construction (PDF)
4. Building Your Compost Pile - how to make the most of your compost pile (PDF)
5. Humus: Garden Gold! - when and how to use the composting end-product (PDF)
6. Winter Composting - extending the composting season year round (PDF)
7. Vermicomposting: Composting with Worms - what you will need, how to do it, and
We have also developed a Composting Curriculum Unit
---
For a local and knowledgeable source of vermicomposting worms, please contact:
Trouter's Special Worm Farm
c/o Christa Williams
Worm Farm Office: (709) 334-3531
Recycling Depot: (709) 334 - 3577
Cell: (709) 682 - 8611
Fax: 334 - 2614
Email: jcsodfrm@nf.aibn.com
Website: www.troutersspecial.ca
---
For more information about composting or composting resources available from the Garden, please contact:
Tel: (709) 864 - 8590
Email: bgprograms@mun.ca