News
Donna Teasdale, Conservator in the Archaeology Department, was recently interviewed by CBC News for her involvement in preserving a case of Enfield muskets from the time of the US Civil War. Listen to her interview on the preservation process that has allowed these muskets to be on display at The Rooms Provincial Museum in St. John's.
Amazing work, Donna (and what an excellent shot below by CBC)!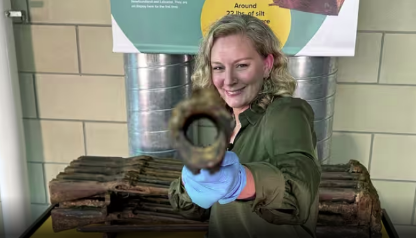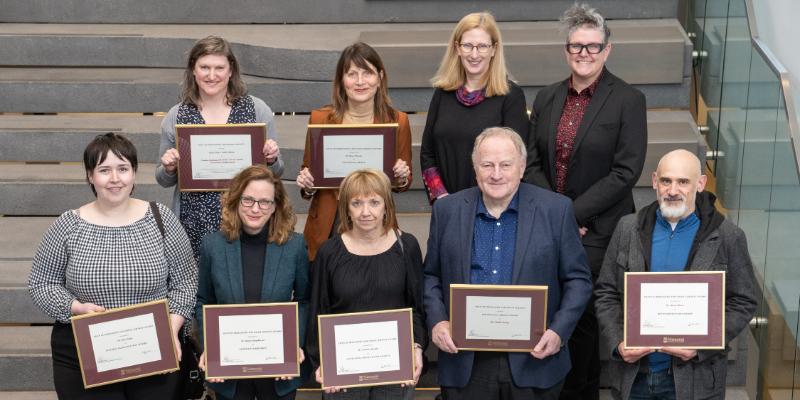 A Fine Crowd 2022 celebrated faculty accolades in previous academic year, including our faculty members earning more than a dozen awards, publishing more than two dozen books, and being awarded more than $6 million in grants and agreements. In addition, we named this year's Dean's Award winners. Read more in the Gazette!
Archaeology PhD Candidate and Per Course Instructor Rita Ujunw Onah was awarded the Faculty Volunteer Award this year. This award is presented to a Memorial University faculty member for their significant volunteer contributions to the Memorial community, the St. John's/provincial community, and/or a national or global community.
Congratulations on this great accomplishment, Rita!
Rita Ujunwa Onah, PhD Candidate and Lecturer in the Department of Archaeology, was recognised by The Honourable Judy May Foote, P.C., O.N.L. earlier this month in honour of Black History Month. Rita, originally from Nigeria, moved to Newfoundland and Labrador, where she is working at Memorial and conducting research focused on The Archaeology of Labrador Inuit and the Igbo Peoples of Nigeria.
Check out Rita's Graduate Student Profile to learn about Rita's research interests.
Read Her Honour's Facebook post for more about Rita and her fantastic work!
Congratulations on this accomplishment, Rita!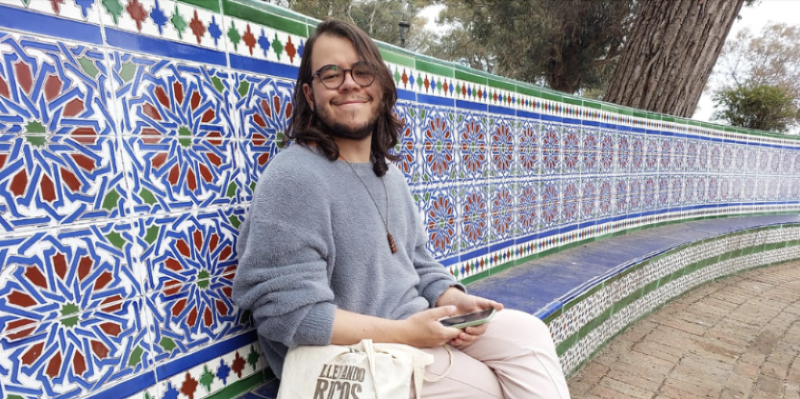 Dr. Lucas da Costa Maciel has received the Banting Post-doctoral Fellowship for his work on decolonizing musuems. Valued at $140,000, The Banting is one of the most prestigious post-doctoral awards in North America. Read more about Lucas and his work in the Gazette.
Jamie Brake will be defending his PhD dissertation Heritage Policy Landscapes of Nunatsiavut: Approaching the Development of Heritage Policy & Law in Northern Labrador Thursday October 27th at 1pm in IIC 2014. You may attend in person or digitally. A digital link will be released just prior to the defense date. If interested in attending in person or remotely please let Fran Banfield know asap at fbanfield@mun.ca so Fran can email you the link once available.
We are seeking graduate students either at the Ph.D. and M.A. levels, in Geography, Anthropology and Archaeology/Heritage studies interested in pursuing research on some of these broadly defined topics. Check out the news article for more details!
University isn't only about course work and studying. While academics will always be one of the key components of university life, it is equally important to use your time here to build your practical experience and explore as many things as possible. Through exploration, you will be able to discover:
What you are truly interested in;
What you are not interested in:
What you are curious about;
What makes you happy;
And what you excel at doing.
To help you answer these questions, Student Life has created a tool to help you to engage, explore, and gain experiences.
Memorial's Online Record of Experience (MORE) is a new experiential tracking tool that provides students with the ability to record and capture their various experiences. MORE compiles those experiences and showcases overall time committed, and competencies gained from participation. More than simply a record of student involvement or student activities, MORE uses reflection to transform activities into deeper learning experiences.